Share it now
Following Stories in this News Digest for the week from 12 Sep 2021 to 19 Sep 2021 in descending order:
IRCTC launches India's first indigenous luxury cruise liner
19 Sep. 2021
The Indian Railway Catering and Tourism Corporation (IRCTC)l started India"s first indigenous cruise liner yesterday.
"IRCTC has joined hands and signed the agreement with Cordelia Cruises being operated by M/s Waterways Leisure Tourism Pvt. Ltd for promotion and marketing of the first indigenous luxury cruise in India. This is another incredible luxury travel offering under IRCTC"s umbrella of tourism services to the public," the railway PSU said in a statement.
IRCTC said guests on board the ship will have an experience of sailing to some of the best Indian and international destinations like Goa, Diu, Lakshadweep, Kochi, and Sri Lanka.
As per COVID-19 protocol, crew members are fully vaccinated and daily health checks for the crew members, hourly sanitisation of the facilities, air-filtration and social distancing norms would also be followed. Reference
Clean maritime competition winners announced
18 Sep. 2021
The winners were announced by transport secretary Grant Shapps in Greenwich this week as part of London International Shipping Week. Forming part of the prime minister's ten point plan for green industrial revolution, the R&D competition was launched in line with the government's ambition to have zero emission ships operating commercially by 2025.
Among the winners is Oceanways, a UK startup aiming to introduce the world's first zero-emission autonomous submarine fleet powered entirely by green hydrogen. It will contribute toward cleaning ocean pollution by collecting micro-plastics on its pilot route between Glasgow and Belfast.
For details of all winners and more news about this topic, please view here
IMO approves safety regulations for fuel cell propulsion
18 Sep. 2021
The safety regulations needed for the approval of fuel cell propelled ships have finally been passed by the International Maritime Organization. After ten years of development efforts, the regulation will finally enter into force from May 2022 after the Maritime Safety Committee's approval. As per the Association for Shipbuilding and Marine Technology (VSM) reports, now it will be possible to draft the course for wider application of climate-neutral ships in the industry and realize the dream of emission-free ships and climate-neutral fuels.
Dr. Ralf Soren Marquardt, Managing Director of VSM and the IMO representative of the European Shipbuilding Association called this approval as a milestone for better energy-efficient ships and alternative sources. Reference
IMU signs MoUs with several organisations for exchange of information
17 Sep. 2021
he Indian Maritime University (IMU) here has signed agreements with several national and international organisations for exchange of information on research and educational programmes, the varsity's Vice Chancellor Malini V Shankar said on Wednesday.
Short-term training programmes, seminars, webinars, conferences and workshops on topics of mutual interest will be organised jointly as per the MoU.
Also, there will be exchange of faculty and students for limited purposes of education and research, she said. Reference
Ports Welcome Public Support for Clean Maritime Projects
17 Sep. 2021
The British Ports Association (BPA) has warmly welcomed the announcement of the winners of the Clean Maritime Demonstration Competition today. At least fourteen ports and terminals were among fifty-five successful projects for a share of a £23 million pot to support the development of innovative technologies aimed at encouraging zero emissions.
Among the winners were a cloud-based industrial microgrid from Teesport and Teeside University, an analytical tool for the implementation of zero-carbon energy systems from Shetland Islands Council, and a net-positive hydrogen powered submarine fleet between Glasgow and Belfast.
A green maritime fund has been a key policy ask of the BPA for several years. The Association believes that certain technologies such as shore power require public support to make rollout and usage viable. More widely, there is a need for public funding to unlock private sector capital for a wide range of other technologies and innovative projects. Reference
Seafarer shortage: shipowners warned of existential threat after pandemic
17 Sep. 2021
Industry leaders have warned that shipping will have a big problem in the future if issues facing crews highlighted by the pandemic are not solved.
Stephen Cotton, general secretary of the International Transport Workers' Federation (ITF), told the London International Shipping Week conference that 100,000 seafarers remain over contract because of Covid-19 restrictions.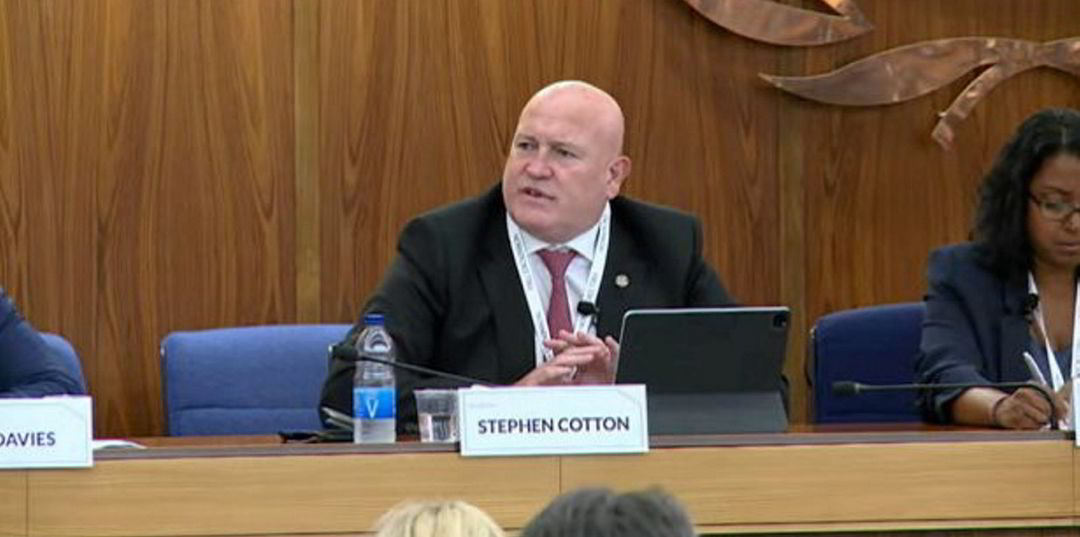 And he added that cases of vessel abandonment increased from 34 ships in 2018 up to a high of 85 in 2020.
"We've seen a lack of respect towards seafarers, with many governments not comprehending how our industry works," Cotton said.
The union man identified the fatigue and the stigma of not being able to support families back home as major concerns for crew members.
And he warned: "We may be confronted with a labour supply shortage if we don't find answers to reassure seafarers that we do respect them." Reference
Shipping industry urges UK to back $5bn R&D fund to meet net zero challenge
17 Sep. 2021
The shipping industry urged the UK to back its "moon-shot" $5 billion research and development fund on Thursday, which aims to get ocean going zero-emission ships in the water by 2030 and help the sector achieve net zero by 2050.
While the British government called for net zero global shipping emissions by 2050 earlier this week, the UK has yet to back a proposal to fund the research and development of alternative zero-carbon fuels and propulsion systems to ensure that target is achievable, according to the International Chamber of Shipping.
While international regulations require the global shipping industry to cut its emissions by 50 per cent compared with 2008 levels, the UK Chamber of Shipping said at the start of the week it wants the International Maritime Organisation to double this target and commit to net zero emissions by the middle of the century. Reference
Boat gets stuck on top of rock in English Channel; crew members have miraculous escape
16 Sep. 2021
In a bizarre incident, a boat managed to stuck in the air impaled on a rock in the English Channel Island after it ran aground on September 10, Friday, late at night. According to Metro News, the motor cruiser collided with the rocks underwater, and then the tide went out, leaving it 10ft in the air. The report said that the boat crew members had a miraculous escape as they also hovered around 12 hours in the ship. Later the crew members were rescued by the Royal National Lifeboat Institution, the largest charity that saves lives at sea around the coasts of the United Kingdom, and coastguards at the Ecrehous mini islands, off the coast of Jersey. Luckily, the crew members were rescued with minor injuries. Reference
Turning the tide on gender diversification in maritime
16 Sep. 2021
According to the latest statistics from BIMCO/ICS, the number of female STCW-certified seafarers has almost doubled since the last report in 2016 and now sits at an estimated 24,059 worldwide.
Approximately 7,289 are officers, with the vast majority being ratings who work in the ferry and cruise ship industry. However, with an estimated 1.89 million seafarers globally, are these figures really that impressive or just a drop in the ocean in the drive towards diversification of the maritime workforce?
They've seen changes in workforce demographics emerge in the past decade and think the numbers of women finding careers at sea will continue to grow. But in order for that to happen in a more meaningful way, they believe, the industry needs to promote careers at sea from a young age. Reference
First hydrogen fuel cell-powered ferry delivered to Switch Maritime
16 Sep. 2021
The world's first hydrogen fuel cell-powered ferry, Sea Change, has been launched by shipbuilder All American Marine. The ferry is currently under construction for operator Switch Marine, and is scheduled for delivery in the fourth quarter of 2021.
The vessel is equipped with a hydrogen fuel cell power package provided by Zero Emissions Industries, which comprises 360-kilowatt fuel cells from Cummins and Hexagon hydrogen storage tanks with a capacity of 246 kilograms. This system is integrated with a lithium-ion battery with 100 kilowatt hours of capacity from by XALT and an electric propulsion system supplied by BAE Systems
Incat Crowther developed an arrangement for the vessel that accommodated the new propulsion technology, integrating it into the vessel's structure and systems. The vessel's hull form was optimised to reduce resistance, while further efficiencies were gained in the structural design for Sea Change. Reference
An all-time high of 56 cargo ships are stuck waiting off the California coast
16 sep. 2021
Key ports in Southern California have hit a fourth record in less than three weeks, as shipping delays surge past early pandemic levels.
On Monday, 56 cargo ships were stuck at anchor or in drift areas off of Los Angeles and Long Beach ports. The ports are currently dealing with 140 total ship in the ports, including 87 freighters, according to the Marine Exchange of Southern California.
In late August, the ports hit an all-time high not seen since February, when the onset of the pandemic and panic-buying wreaked havoc on global supply chains. The queue is a result of COVID-19-related disruptions, and holiday-buying surges, paired with a national labor shortage. Port of Los Angeles data indicates that ships' average wait times have increased to 8.5 days.
"Part of the problem is the ships are double or triple the size of the ships we were seeing 10 or 15 years ago," Louttit said. "They take longer to unload. You need more trucks, more trains, more warehouses to put the cargo." Reference
11 Days After Pirate Attack, No Info Still Of Kidnapped Indian Sailor
16 Sep. 2021
It is more than 10 days since an Indian sailor, Pankaj Kumar, believed to be kidnapped by sea pirates from the ship MV Tampen anchored in West African nation Gabon and there has been no information about his whereabouts, said a family member.
"I have written to the Prime Minister's Office and the Ministry of External Affairs. There has been no information for those mails. I am contacting the shipping company Proactive Shipping Management daily. They are also not helpful," Sandeep Kumar, the younger brother of sailor Pankaj Kumar, told IANS.
"Our family is in a dire situation. Nobody seems to empathise with our family," Sandeep Kumar in a choking voice said.
The sailor Pankaj Kumar, aged 30, hailing from the Gurdaspur district in Punjab was the Second Engineer of MV Tampen. He got married last year.
The ship MV Tampen, with 17 Indian crew, was sailing from Cameroon to the UAE when it developed some propulsion problems and was anchored just two kilometres away from Gabon's Owendo anchorage when pirates boarded the ship on 5.9.2021 morning.
While the pirates threw Pankaj Kumar overboard, they also shot and injured Cook Sunil Ghosh and Chief Officer Naurial Vikas who were later admitted to a local hospital. Reference
New Guidance Helps Seafarers and Shipowners Navigate Pandemic Challenges
15 Sep. 2021
Despite improvements in vaccination rates among the world's seafarers, currently only 25% are fully vaccinated and most are not in line to receive the vaccine through national programs until at least 2022, the International Chamber of Shipping said Monday upon publishing new guidance for seafarers and shipowners address challenges of the COVID-19 pandemic.
The International Chamber of Shipping has worked with a coalition of industry partners to produce the new and updated guidance, which aims to empower seafarers and shipowners in order to protect and support themselves through the next stage of the pandemic. The new guidance includes guides on vaccinations, manning agents, mental health issues, and shore leave.
The new seafarer guides address acute issues faced by seafarers during the pandemic. For example, Coronavirus (COVID-19) Vaccination for Seafarers and Shipping Companies: A Practical Guide, answers pressing frequently asked questions. Another guide, Coronavirus (COVID-19): Seafarer Shore-Leave Principles, sets out principles for providing shore leave while navigating draconian travel restrictions across the globe. Manning Agency Guidelines was produced to help shipping companies choose reputable manning agencies and to ensure that seafarers are recruited in line with the requirements of the ILO.
The new guides were released Monday to coincide with the start of London International Shipping Week, one of the premiere events for the shipping industry. Reference
Autonomous Tug to Embark on Landmark Remotely-Operated Voyage Around Denmark
15 Sep. 2021
Boston-based Sea Machines Robotics has announced plans to embark on a 1,000 nautical mile voyage using an autonomous and remotely commanded ocean-going tugboat.
The milestone voyage is set to take place later this month using the tug Nellie Bly which will be sailing around on around Denmark. Sea Machines said the voyage will mark a landfall moment for autonomous transportation and is slated to prove that the world's waterways are primed and ready for long-range autonomy.
The tug will depart from Hamburg, Germany, on September 30, with full onboard vessel control managed by autonomous technology, while operating under the authority of commanding officers located in the United States. Two officers will remain on board through the voyage. Occasional guest passengers will be allowed on board as the vessel calls on ports along the route to display and demonstrate the technology.
The project is named The Machine Odyssey, n homage to Homer's Odyssey and translating to a long purpose-driven and eventful journey. Reference
ABS rolls out industry 1st simulation decarbonization service
15 Sep. 2021
In an industry first, classification society ABS has launched a service using sophisticated modeling and simulation technologies to assess the impact of a wide range of vessel decarbonization technologies at the design stage as well as simplifying EEXI and CII compliance.
As explained, the SIM-based Energy Efficiency Evaluation (EEE) service will allow both newbuild vessels and existing vessels to compare different design and operational options and evaluate the performance impact of adding new technologies.
This is just the beginning for the service, with an update due next year adding CII compliance planning, allowing time to prepare for any required retrofitting and modifications to the fleet, ABS said.
"Just as simulation is being used in automotive design to decarbonize vehicles, shipping must embrace new ways of seeing things to bring forward innovation for greener vessels," Christopher J. Wiernicki, ABS Chairman, President and Chief Executive Officer, said. Reference
North America's 1st all-electric car ferries start voyage home
14 Sep. 2021
The first, fully-electric road ferries to sail in North America are now on their way from Damen Shipyards Galati, Romania, to Lake Ontario, Canada, to begin operations, the shipbuilder said.
Ordered by the Ministry of Transportation, Ontario, Canada, the Amherst Islander II and Wolfe Islander IV, 68 and 98 metres in length respectively, represent a new generation of zero-emission large ferries.
The vessels departed the yard on 26 August to be loaded on the semi-submersible transport vessel Super Servant 4 and will arrive in Lake Ontario in mid-September.
Both of the open-deck vessels are equipped to be fully electric but also have twin diesel generators installed to allow hybrid and full diesel propulsion for maximum redundancy.
Due to the harsh winters the ferries also feature 1B Ice class hulls and 1A Ice class azimuth thrusters, allowing them to be fully operational down to -25 degrees centigrade. Reference
World's Shippers Are Earning The Most Money Since 2008
13 Sep. 2021
The global shipping industry is getting its biggest payday since 2008 as the combination of booming demand for goods and a global supply chain that's collapsing under the weight of Covid-19 drives freight prices ever higher.
Whether its giant container ships stacked high with of 40-foot steel boxes, bulk carriers whose cavernous holds house thousands of tons of coal, or specialized vessels designed to pack in cars and trucks, earnings are soaring for ships of almost every type.
With the merchant fleet hauling about 80% of world trade, the surge reaches into every corner of the economy. The boom back in 2008 brought with it a huge wave of new vessel orders, but the rally was quickly undone by a demand collapse when a financial crisis triggered the deepest global recession in decades.
This boom's causes are twofold — an economic reopening after Covid that has spurred surging demand for goods and raw materials. Alongside that, the virus continues to cause disruption in global supply chains, choking up ports and delaying vessels, all of which is limiting how many are available to haul goods across oceans. That's left the majority of the shipping sector with bumper earnings in recent months.
The bonanza is centered around container shipping — where rates are spiraling ever higher to new records, but it is by no means limited to it. The shipping industry is posting its strongest daily earnings since 2008, according to Clarkson Research Services, part of the world's biggest shipbroker. The only laggards are the oil and gas tanker markets, where more bearish forces are at play. Reference
Chittagong gets marine technology institute for first time
13 Sep. 2021
The Institute of Marine Technology (IMT) is going to be established for the first time here to develop skilled manpower for the shipbuilding industry.
All are set to construct IMT on the bank of Karnafuli River, adjacent to Kalpalok residential area at Bakalia police station in the city.
Land acquisition has already been completed in this regard, sources said.
The institute will be conducted by the Manpower Employment and Training Bureau under the Ministry of Expatriate Welfare and Overseas Employment.
The students of the Institute will be able to make a significant contribution to Bangladesh's emerging shipbuilding industry and increasing foreign remittances after completing studies at a very low cost. Reference
The P&O, Cunard and Viking Cruise ship based jobs available as international cruising slowly returns
12 Sep. 2021
It has been a tough 18 months or so for the travel and tourism industry.
The coronavirus pandemic meant many sectors of the industry had to come to a stop, including international cruising.
Companies had to adapt and a number of cruise ships sailed around the UK from Southampton and Portsmouth as domestic cruising was slowly allowed to restart.
Although international cruising is now allowed, different rules in different countries has meant that many companies do not have any international cruises scheduled for the next few months. But they are on the recruitment lookout as UK domestic cruising continues and international cruising slowly tries to get back to normal. Reference
Share it now