Share it now
India's first Centre of Excellence for Green Port & Shipping Launched
20 Nov 2022
Union Minister of Ports, Shipping and Waterways Sarbananda Sonowal on Saturday announced India's first National Centre of Excellence for Green Port & Shipping (NCoEGPS) a major initiative by the Ministry of Ports, Shipping towards providing greener solutions.
"The centre aims to develop a regulatory framework and alternate technology adoption road map for Green Shipping to foster carbon neutrality and circular economy (CE) in shipping sector in India," the Ministry of Ports, Shipping and Waterways said.
India intends to increase the share of renewable energy to 60% of the total power demand of each of its major ports from a present share of less than 10%. This will be through solar and wind-generated power.
Speaking on the occasion, Sonowal said, "It is my immense pleasure to announce establishment of India's first centre of excellence for Green Port & Shipping as a major attempt by the Ministry towards realising Prime Minister Narendra Modi ji's Mission LiFE movement. As per the vision of PM Modi, this movement, is going to be an India led global movement for collective action to protect & preserve Enviornment. This centre is an important step towards this movement as it aims to transform ports and shipping turn more Enviornment friendly."
The Deendayal Port Authority Kandla, Paradip Port Authority, Paradip, V.O Chidambaranar Port Authority, Thoothukudi and Cochin Shipyard Limited, Kochi have all extended their support to the ministry to set up this centre. The Energy and Resources Institute (TERI) is the knowledge and implementation partner for this project.
The ports have also aimed to reduce Carbon emissions per ton of cargo handled by 30% by 2030. Reference
COP27: It s time for IMO to deliver on shipping decarbonisation
19 Nov 2022
COP27, dubbed the "Implementation COP", saw shipping's climate actions highlighted beyond our expectations. As the inevitable shift away from fossil fuels takes another leap forward, it is no longer a question of the direction of travel, but rather one of how fast the industry can move and, in doing so, inspire other sectors.
Our message going into COP27 was clear, the world cannot keep 1.5°C alive without decarbonising shipping and now is the time to put shipping on a 1.5°C-aligned trajectory as well as set ambitious 2030 and 2040 targets.
Over the past two weeks, leaders from across the maritime and energy sectors showed that a 1.5°C-aligned transformation is possible, demonstrating solutions in zero-emission fuels and technologies, a smooth transition and port resilience, and that scaling and acceleration requires radical collaboration across all parties.
Shipping is no longer a "hard to abate" sector but one that acts as a climate solution, not only by decarbonising its own emissions but also providing solutions and resilience benefits to wider communities, cities and countries — as exemplified with the launch of the maritime resilience breakthroughs.
Shipping was high on the agenda of more than just the maritime leaders; shipping for the first time was included in a world leader's statement by way of a mention from US President Joe Biden. Many now recognise that we cannot decarbonise our economies and ensure resilient societies without decarbonising shipping. Shipping clearly is being seen as a source of climate solutions and a key sector to lead the way. Reference
India- Norway join hands to for a Green Maritime Sector
18 Nov 2022
MoPSW (Ministry of Ports,Shipping and Waterways) is working diligently to develop the Maritime Sector as a goal of MIV 2030. In this regard 8th Norway-India Joint Working Group Maritime meeting was held on17th November,2022 in Mumbai.
Additional Secretary MoPSW highlighted that the maritime trade with Norway is dating back since 1600. While Norway has the technical expertise in Maritime sector and India has huge potential for development of Maritime sector and large pool of trained seafarers, which make both countries natural complementary partners.
-Norway Joint Working Group on Maritime meetings are being held on a regular basis. The 7th JWG on Maritime was held in Oslo in November, 2019. During the 7th Meeting issues regarding cooperation in Shipbuilding, enhancing skills of seafarers and environment friendly ships were discussed.
In 8th JWG Maritime Meeting held on 18.11.2022 discussion was held on use of alternative fuels like green ammonia and hydrogen for futuristic shipping. Norwegian Green Shipping Programme has been successful and the experience and expertise was shared in the meeting. Norway stated that it is committed to India for zero emission solutions.
India has pressed upon cooperation in the filed of Maritime Training in latest maritime technology eg. MASS etc. The Indian side has requested Norway to extend Ship Board training and Ship Board training in the area of Polar Water Navigation. Reference
Philippines corrects course to meet global seafarer training standards
18 Nov 2022
The Philippines said it has taken "corrective actions" after independent evaluators cited 15 areas of noncompliance to the International Convention on Standards of Training, Certification and Watchkeeping for Seafarers (STCW Convention), along with 63 "observations."
This is aside from the 23 grievances the Philippines had after an audit by the European Maritime Safety Agency, which checks compliance with standards of the European Union.
According to Maritime Industry Authority Executive Director-in-charge Samuel Batalla, the Philipppines' independent evaluation was conducted from March to April this year to "verify the country's implementation of its quality standard systems" on top of checking on the country's training and certification of seafarers.
Batalla said the 2013 report failed to adapt amendments in the convention, while the 2017 report was considered incomplete. This makes the 2009 independent evaluation the country's last report to the international body. Reference
WISTA International and the Maritime SheEO Announce a MoU in India
18 Nov 2022
WISTA International and the Maritime SheEO officially announced the start of the formal partnership between the two organizations at the Maritime SheEO Conference in Mumbai this week. Following a successful history of working together on multiple projects, the organizations signed a Memorandum of Understanding (MoU) at WISTA International Annual General Meeting on 26 October in Geneva, Switzerland.
The first activity under the new MoU is the second Maritime SheEO Leadership Accelerator Programme, which was announced at the conference in Mumbai, one of the biggest Maritime Diversity and Sustainability events attended by Ship Owners, Ship Managers, Technology Innovators, Liners and Ports, Supply Chain Experts and Education Institutes. At the conference entitled 'Changing Leadership Paradigms', 35 speakers delivered insightful and inspiring speeches in front of approximately 200 people from over 77 countries and more than 2,000 following the event online.
Sanjam Sahi Gupta, the founder of Maritime SheEO, founder of WISTA India and co-chair of the WISTA International Diversity Committee, declared: "It was a privilege that the first working together under the MoU looking at how we can increase and support leadership skills for women in maritime was at The Maritime SheEO conference. Especially as this year, the event had a particular emphasis on leadership. We can have our motivations to start our business. However, over time, these can change and sometimes it's important to take yourself back to your original motivation and help you learn from other leaders. The attendees found connections and great learning opportunities for women in so many diverse areas of maritime."
President of WISTA International, Elpi Petraki, stated: "It was a genuine pleasure to be invited to speak at the Maritime SheEO conference, an initiative which, like WISTA, is passionate about driving change. It is widely known that diversity drives results. Reference
IMO to discuss treatment of accused seafarers amid Heroic Idun controversy
18 Nov 2022
The fair treatment of seafarers accused of maritime crimes will be discussed at the International Maritime Organization next year amid continued controversy over the three-month detention of a VLCC crew by Nigeria and Equatorial Guinea.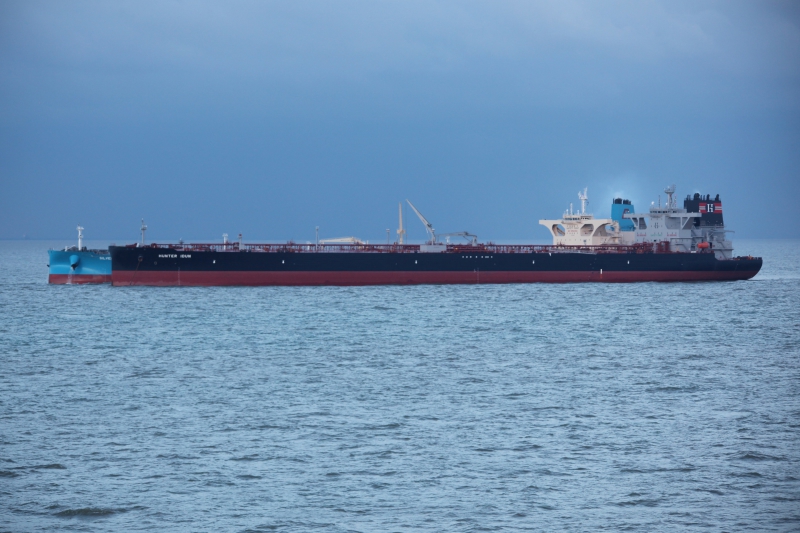 The IMO's legal committee in March will address the treatment of seafarers facing criminal charges along with other welfare issues, including payment for abandoned sailors and shipowner responsibilities for crew injured or killed at work.
The global body's secretariat has been in touch with all parties in the dispute over the Ray Car Carriers-owned, 300,000-dwt Heroic Idun (built 2020), which has been held since 12 August and is currently detained off the coast at Port Harcourt, Nigeria.
The 26 crewmen are due to stand trial in January accused of a false piracy report and on allegations of attempting to export of oil without authority. The charges carry a maximum term of life imprisonment and potential forfeiture of the ship.
Some crew members have been held in prison and questioned for up to 14 hours in Equatorial Guinea, where the ship was held for nearly three months before being transferred to Nigeria, according to the International Transport Workers' Federation.
The Nigerian authorities say the ship was waiting to load at its Akpo oilfield on 8 August without authority and left at full speed to "evade arrest" when approached by one of its patrol vessels. It was arrested days later by a ship from Equatorial Guinea.
The crew's representatives say officers failed to identify the Nigerian ship as a naval vessel and adopted standard industry practice to avoid a potential boarding by pirates. The crew remain on the ship after being bailed following hearings earlier this week. Reference
New green corridors hub launched to accelerate shipping decarbonisation
17 Nov 2022
Zero-Emission Shipping Mission, which aims to accelerate international collaboration to scale and deploy new green maritime solutions, has launched 'The Green Shipping Corridors Hub' to support action to realise green shipping corridors.
The hub, launched at COP27, forms part of the Blueprint for Future Ports Program published in September as part of the Mission Action Plan at the Global Clean Energy Action Forum in Pittsburgh.
As explained, the new hub includes three initial tools, which have been developed for use by both industry and governments to support the development of green corridors. Those are: The Route Tracker, The Matchmaker and The curated Library.
These tools will be regularly updated with new information and data going forwards. Furthermore, new tools and resources will be added too, to further support the development of green corridors.
The tools, documents, and other resources on the hub platform are provided by the members of the Shipping Mission to help accelerate the maritime energy transition. The program aims to create a blueprint for what a zero-emission fuel-ready port will look like in 2030. Reference
ISWAN: High demand for helpline services by seafarers
17 Nov 2022
In the report, ISWAN reports that the total number of calls and messages handled by its free, 24-hour, international helpline SeafarerHelp was still 81% higher during the last financial year than before the pandemic in 2019/20.
In fact, demand for ISWAN's helpline for crew working in the superyacht industry, Yacht Crew Help, has also grown steadily since its launch back in November 2020, and ISWAN now operates 16 bespoke helplines for companies and organisations in the maritime industry, adding five new helplines in the last year.
The most common reasons for seafarers and their family members contacting SeafarerHelp included requests for information (including health-related enquiries about COVID-19 and ISWAN's COVID-19 vaccination drive in India) and financial or debt problems, with many seafarers enquiring about financial support administered by ISWAN for those affected by COVID-19 and Typhoon Rai in the Philippines.
ISWAN is also working to make free support more accessible for seafarers around the world, especially those with limited connectivity on board.
To complement its existing services, the organisation launched the ISWAN for Seafarers app in June 2021 in partnership with The Shipowners' Club. Reference
Career choice – knowing the options and opportunities available
17 Nov 2022
As a specialised sector maritime has always had a need for highly skilled talent and as the industry faces the twin challenges of digitalisation and decarbonisation this requirement has broadened to include new skillsets not traditionally found among its workforce.
The maritime industries have always struggled when it comes to image. For the older generation that is not connected with maritime it is a sector that is often associated with being dirty and dangerous. For the younger generation looking to start a career it lacks the appeal of sectors such technology and finance, if they are really aware of maritime all.
A truly global industry maritime underpins the global trade and economy – without the modern world as we know it would grind to halt. Careers can span working at sea, skilled engineering jobs ashore, broking, legal, finance, insurance and many more options. The sector's drive to digitalise provides a whole new range of opportunities both within existing shipping organisations and exciting new start-ups. From using AI to optimise port calls and voyage planning to reduce emissions to developing high payload drones for ship deliveries and developing autonomous technologies to improve safety there is a huge array of new challenges and opportunities awaiting those who choose a career in maritime.
That is a challenge in which Singapore invests considerable energy and resources with outreach programmes to get out to students to explain the opportunities maritime offers both through traditional in person and digital channels.
Yet that challenge to attract the best and the brightest to take up a career in the maritime industries remains. The Singapore Journal of Maritime Talent and Technology provides a platform to discuss the issues around attracting talent and draws from experience not just locally but internationally to help shape discussions in meeting this critical and ongoing challenge. Reference
Woman quits job after 20 years to become sailor
16 Nov 2022
Başak Mineli, who first got introduced to sailing when she was 13, devoted all her spare time and all the money she earned to pursuing her dreams.
Though Mineli built a successful academic path after receiving education in the fields of psychology and sociology and a high-level career, she decided that she wanted to spend her life on the sea and went on a world tour when she turned 45.
Explaining the process of quitting her job to go on a world tour, Mineli said that her decision to leave the job did not go well with her relatives and friends, and it took her some time before she told her mother about it.
"Quitting a job is perceived as madness, but I am pleased with my decision. They tried to change my mind. The more we earn, the more we spend, and we become dependent on that work," Mineli said.
"Marine life has taught that to me. You are trying to continue your life in the middle of the sea in limited conditions," Mineli added.
Mineli, who started a five-year world tour with her husband after countless training, is preparing to become the first Turkish woman to cross the Atlantic Ocean by sailing alone in mid-December. Reference
Major UK port opts for shore power for tugs to cut CO2 footprint
16 Nov 2022
Portsmouth International Port has joined forces with UK-based towage provider SMS Towage to provide a shore power connection for their tugs.
Portsmouth International Port has ambitious targets to reach net zero by 2030 and become emission-free by 2050. The port is also working closely with all its partners to enable them to reach their sustainability goals.
Following a presentation by the port's head of engineering, Stephen Watkyns on future plans for shore power in Portsmouth, SMS Towage contacted the port to see if an electricity connection could be provided for their tugs. This would allow them to switch off their diesel generators when in the port.
With the new shore power project, the port estimates that 131 tonnes of carbon per annum will be saved.
Portsmouth City Council, which owns and operates Portsmouth International Port, is investing in its climate change response to make the city a cleaner, greener place. Reference
India: Uber Boat may criss-cross Kochi city's backwaters
15 Nov 2022
If things go to plan, Kochi backwaters may have an Uber Boat service, along the lines of one operating in the Thames River in London and Mumbai. Kochi Metro Rail Limited (KMRL) managing director Loknath Behera said he is exploring the possibilities to launch an Uber boat service here and is planning to propose it to the senior representatives of Uber in India.
KMRL has received five electric boats from Cochin Shipyard for the water metro's phase-1, which will begin in the High Court-Vypin route soon.
Behera discussed the proposal with International Maritime Organisation (IMO) officials who visited Kochi Water Metro on Monday.
In 2019, Uber launched its boat service in Mumbai in association with the Maharashtra Maritime Board. It provides service to the city's most popular coastal routes connecting the Gateway of India, Elephanta Islands and Mandwa Jetty. Reference
India requests Nigeria to maintain welfare, comfort of detained seafarers
15 Nov 2022
The High Commission of India in Abuja, Nigeria, has intervened in the matter pertaining to detention of Indian crew onboard MT Heroic Idun and requested that the welfare and comfort of the seafarers be maintained.
"The High Commission of India has now been informed that the vessel has been brought back to Nigeria and is presently anchored at Bonney Anchorage. The Indian crew members are presently being kept close to the area of Bonney Terminal," said the letter of High Commission of India, Abuja. Reference
World's largest LNG-powered cruise ship christened
15 Nov 2022
MSC Cruises, the cruise division of Swiss shipping giant MSC Group, has held a naming ceremony for the world's largest LNG-powered cruise ship and one of the first to incorporate fuel cell technology, MSC World Europa.
As informed, the naming ceremony for the vessel took place in Doha, Qatar, on 13 November. The ship was officially delivered to the company in Saint-Nazaire on 24 October.
MSC World Europa incorporates various environmentally friendly features. The ship, which measures 580.3 meters in length and is able to accommodate 6,762 passengers with a crew of 2,138, includes a dual-fuel power plant for LNG.
The unit is the world's first contemporary cruise ship to feature solid oxide fuel cell (SOFC) technology powered by liquefied natural gas.
The vessel is outfitted with a 150-kilowatt SOFC demonstrator that will use LNG to produce electricity and heat by means of an electrochemical reaction.
MSC World Europa has also been designed with the latest wastewater treatment technology, in compliance with the IMO's MEPC 227(64) Resolution. The ship includes an advanced ballast water treatment system that prevents the introduction of invasive species in the marine environment through ballast water discharges. Reference
India – Philippines sign deal to boost 'blue economy'
14 Nov 2022
INDIA and the Philippines have entered into a memorandum of understanding (MoU) to strengthen bilateral ties on "blue economy," maritime education and maritime sector between the two countries.
The Indian Embassy in Manila said the Indian Maritime University (IMU) in Chennai and the Batangas State University (BatStateU) in Batangas City on Friday signed an MoU to enhance cooperation on marine technology and engineering.
"To start with, the focus areas that have been identified for engagement are naval architecture and marine engineering, port management and marine biodiversity," the embassy said in a statement.
poster
The signing of the MoU, along with tie-ups in other identified areas, "will give further impetus to bilateral relations between India and Philippines in the field of maritime cooperation, and also contribute to the broader progress and development of the Indo-Pacific region," it added.
Dr. Malini Shankar, IMU vice chancellor, and BatStateU president Dr. Tirso Ronquillo, signed the MoU in the presence of Ambassador of India to the Philippines Shambhu Kumaran, the embassy said. Reference
New Technology Could Advance Maritime Wind Propulsion
14 Nov 2022
During the early 1980's, physics professor Brad Blackford entered a windmill powered boat in a competition for wind-powered sail boats at Halifax, Canada. He sailed his boat directly into a headwind and won the race, using an angled axial-flow wind turbine that directly drove a small boat propeller. During later years, Blackford improved on the concept and achieved a speed of eight knots while sailing directly into a headwind. He sailed his wind turbine boat along the east coast of the United States in winds of moderate speed, the wind turbine and propeller having over-speed and cavitation limitations.
The cylindrical Magnus-effect vertical-axis rotors of the typhoon turbine capable of spinning at extreme rotational speeds while exerting force of a lever to drive a central drive shaft that carries extremely high torque at relatively low RPM.
While vertical-axis turbines convert energy less efficiently than horizontal-axis turbines, they can be built with a lower center-of-gravity, which offers stability advantages in mobile application. The wind turbine industry has focused on developing horizontal-axis turbines mounted on towers to generate electric power for the utility grid, with the largest three-bladed offshore turbines rated at 14 MW (18,700 horsepower) using blades of 354 feet in diameter.
Over the past decade, typhoon/hurricane capable wind turbines have been developed in both horizontal-axis and vertical-axis configurations. When combined with related developments in mechanical tail fin propulsion and vertical-axis axial-flow propellers, these technologies offer new prospects in tall wind-powered vessels that would be restricted to sailing routes and ports with unlimited vertical height clearance. Reference
Note: All above news items compiled in this digest should be considered as news in brief. For detailed news, please refer to reference link, mentioned with each item.
Share it now