Share it now
Following Stories compiled in this News Digest for the week from 15 Nov 2021 to 21 Nov 2021 in descending order:
Shipping Line CMA CGM Posts $5.6 Billion Quarterly Profit
21 Nov 2021
Shipping group CMA CGM on Friday reported a surge in third-quarter earnings and said it expected an even stronger performance for the end of the year as intense demand kept freight rates high and container capacity stretched.
French-based CMA CGM, one of the world's largest container lines, said net profit rose to $5.6 billion in the third quarter from $567 million in the same period last year, while core EBITDA earnings rose to $7.1 billion from $1.7 billion.
An economic rebound following a coronavirus pandemic costs has disrupted supply chains and exacerbated logistics problems like ageing infrastructure and driver shortages.
"The current context is thus likely to enable the Group to achieve an even stronger financial performance during the fourth quarter."
The group, which is privately controlled by the Saade family, had increased its shipping capacity by nearly 6% in the year to September 2021, it said. Reference
UAE submits three proposals supporting IMO's reforms
20 Nov 2021
The UAE has submitted three proposals to the International Maritime Organisation (IMO) that support the reforms undertaken by IMO regarding the development and improvement of the work system.
The reforms were introduced during the meetings of the IMO Council, where the UAE has a Category (B) membership. Through this move, the country hopes to keep pace with global changes and technological developments.
Suhail bin Mohammed Al Mazrouei, Minister of Energy and Infrastructure, said, "Through its membership in the IMO Council, the UAE plays an active role in driving the progress of the maritime industry. This is done by developing strategies and policies, setting standards that regulate the maritime sector and promoting maritime legislation and regulations to serve the global shipping and international trade sector, in close cooperation with the IMO Member States. We consider the UAE's membership in the IMO Council as a responsibility towards the international maritime community. Hence, we always strive to add value to technical and legal discussions, while also submitting proposals to enhance safety and security regulations and protect the marine environment. The amendments proposed by the UAE would support the IMO mission and contribute to developing and improving the work system to keep pace with global changes and modern technological developments."
Hessa Al Malek, Advisor to the Minister for Maritime Transport Affairs, UAE Ministry of Energy and Infrastructure, said, "The UAE has been at the forefront of empowering women in all fields, especially the maritime sector. It is one of the founders of the International Maritime Organization Communication Network for Gender Equality (IMOGENder). The UAE also contributed to drafting several IMO resolutions to enhance women's participation in the maritime sector. This supports the UN Sustainable Development Goals (SDGs), particularly the fifth goal that focuses on gender equality. Additionally, the UAE currently holds the presidency of the Arab Women in Maritime Association (AWIMA), in cooperation with the IMO Technical Cooperation Programme."
The UAE submitted a proposal to establish IMO regional offices at the Technical Cooperation Committee's 71st session within the IMO's Integrated Technical Cooperation Programme. After discussion, the Committee agreed to refer the proposal to the IMO Council. At its 34th extraordinary session, the Council agreed to refer the issue for further consideration under the Organization's reforms and to submit a report in future sessions. Reference
World's First Electric Autonomous Cargo Ship Launched In Norway
20 Nov 2021
Zero emissions and, soon, zero crew: the world's first fully electric autonomous cargo vessel was unveiled in Norway, a small but promising step toward reducing the maritime industry's climate footprint.
By shipping up to 120 containers of fertilizer from a plant in the southeastern town of Porsgrunn to the Brevik port a dozen kilometres (about eight miles) away, the much-delayed Yara Birkeland, shown off to the media on Friday, will eliminate the need for around 40,000 truck journeys a year that are now fuelled by polluting diesel.
"Of course, there have been difficulties and setbacks," said Svein Tore Holsether, chief executive of Norwegian fertiliser giant Yara.
"But then it feels even more rewarding to stand here today in front this ship and see that we were able to do it," he said, with the sleek blue-and-white vessel moored behind him in an Oslo dock, where it had been sailed for the event.
The 80-metre, 3,200-deadweight tonne ship will soon begin two years of working trials during which it will be fine-tuned to learn to manoeuvre on its own.
The wheelhouse could disappear altogether in "three, four or five years", said Holsether, once the vessel makes its 7.5-nautical-mile trips on its own with the aid of sensors.
"Quite a lot of the incidents happening on vessels are due to human error, because of fatigue for instance," project manager Jostein Braaten said from the possibly doomed bridge.
"Autonomous operating can enable a safe journey," he said.
While the distance the Yara Birkeland will cover may be short, it will face many obstacles.
It will have to navigate in a narrow fjord, and sail under two bridges while managing currents and heavy traffic from merchant ships, pleasure craft and kayaks, before docking at one of Norway's busiest ports. Reference
Asia ranked as world's largest seafarer pool – UNCTAD
19 Nov 2021
Asia is the largest provider of seafarer workforce in the world accounting for four of the top five countries supplying seafarers in 2021, a new report published by the United Nations Conference on Trade and Development (UNCTAD) revealed.
Asia's predominance in global maritime trade strengthened in 2020, as it maintained a 41% share of total goods loaded, increased its volume of goods discharged and remained the largest seafarer supply region in the world, according to UNCTAD's Review of Maritime Transport 2021 published on 18 November.
The Philippines was the top provider of both seafarers and officers, Indonesia took third place for ratings and fifth for officers, China was third for officers and fourth for ratings, and India was fourth for officers and fifth for ratings. The Russian Federation was the other country in the top five list.
Seafarers are important sources of income for the supplying countries – for example, the Philippines earned $6.5 billion in 2019 from its seafarers. However, this fell by 2.8% in 2020, to $6.4 billion.
Authorities from the shipping industry have recognized the importance of seafarers' role in sustainable shipping. The International Maritime Organisation Maritime Safety Committee (MSC) has even approved a draft IMO Assembly resolution consolidating issues related to crew change, access to medical care, "key worker" designation and seafarers' prioritization for COVID-19 vaccination.
Asia also leads the way when it comes to gender equality and women holding port management and administrative roles. UNCTAD uses data from its TrainForTrade Port Management program to benchmark countries using a port performance scorecard.
In the category measuring female participation in the port workforce, Asian members were above average for women in management and administrative roles, at 52% – compared to 39% in Europe, the report revealed. Reference
Grateful captain returns cruise liner to Barbados
19 Nov 2021
A cruise ship captain whose liner found safe harbour in Barbados at the beginning of the COVID-19 pandemic made good on his promise to return to the island.
In a welcome back ceremony at the Bridgetown Port, an emotional Captain Boris Becker once again thanked Barbados for its hospitality during the month the AIDAPerla stayed here when the Cruise Line International Association (CLIA) called a temporary halt to cruise ship operations in March 2020.
During the four-week stay, the cruise vessel worked with the Bridgetown Port and agents Foster and Ince and Platinum Port Agents, to repatriate the passengers and crew.
The AIDAPerla, which is sailing at 50 per cent capacity, arrived Wednesday afternoon with 1,600 passengers and over 1,000 crew members.
Captain Becker told those gathered for the ceremony, including Minister of Tourism and International Transport Senator Lisa Cummins, Minister of Maritime Affairs Kirk Humphrey, tourism industry figures, crew members and passengers that the days before coming to Barbados were difficult "because we saw everywhere the doors were closing".
He said: "And normally you would say every port should guarantee a safe haven, but they weren't. And then we came to Barbados and Barbados was opened for us and stood with us also in those difficult times. You know like in a relationship, like in your family, you stand together when it counts. And I think this is important and I am really so thankful.
"Now after 610 days we are back here in Barbados. I promised we will be back, bringing back passengers and of course also business to the port and here we are. Not yet with a full ship because we have to take it slowly. All of our passengers are vaccinated, we do testing and everything, but still we have to be very careful, everybody has to be very careful, the pandemic is not yet over.
"So, we are doing it slowly but steadily, step by step, doing more and more and seeing that we can do it safe because we not only want to protect our business, we also want to protect the places we are going to, the communities we are going to, and of course, all Barbadians."
Before setting sail from the Bridgetown Port in late April 2020, the AIDAPerla's remaining crew onboard said thank you to the nation in a light display on board the ship that read 'Thank You BB' while crew members shouted the words from the deck.
"You ask why did I make this message when leaving," said Captain Becker "Not because of making some nice moments or advertising, it was really coming from my heart because all these people here really supported us and stood up for us and said we need to support AIDA, we need to support the crew.
"And not only from the politics and from the management of the port, but also the port workers; from the linesmen to the pilots to the taxi drivers bringing us to the airports, to the hospitals, to wherever we needed to go. To the port workers helping us in provisioning, all of these people helped us and stood for us." Reference
Australia's biggest maritime mystery solved after 'unknown sailor' named
19 Nov 2021
Australia's biggest maritime mystery has been solved 80 years after the sinking of the warship HMAS Sydney.
The Royal Australian Navy announced today that DNA testing has uncovered the identity of the 'Unknown Sailor', the only body recovered from the cruiser after it sunk with all its crew in World War II.
Able Seaman Thomas Welsby Clark, 21, was posted to HMAS Sydney four months before it was destroyed on November 19, 1941.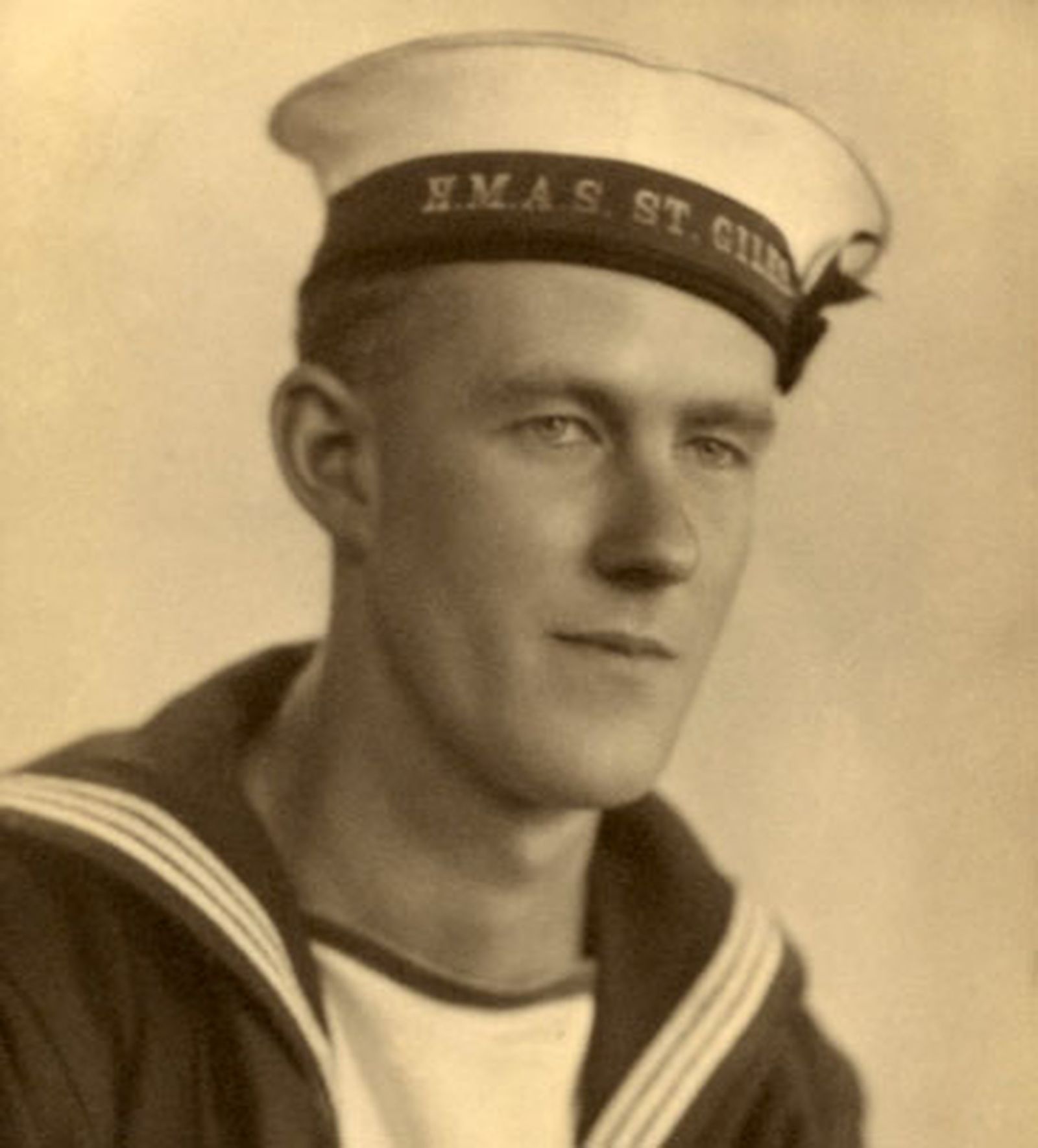 All 645 crew aboard the Australian warship died.
Three months after HMAS Sydney sank, his body washed ashore in a life raft off Christmas Island. For decades afterwards, it was known as 'the unknown sailor'.
Able Seaman Clark had trained as an accountant in Brisbane, then served in the army before being transferred to HMAS Sydney.
He was buried on Christmas Island but the remains were exhumed in 2006 and samples of bone and dental collected before reinterment at the war cemetery in Geraldton, Western Australia.
Able Seaman Clark was identified as the 'Unknown Sailor' after advances in testing that enabled a trace through the paternal line of a family, known as Y-DNA.
The painstaking research involved experts from the Royal Australian Navy and the Australian Federal Police.
The discovery has brought Able Seaman Clark's niece, Leigh Lehane, some closure however she said it was "still upsetting".
"I will never erase the memory I have of him in that lifeboat at the scene of the battle then drifting for almost three months exposed to the elements and the sea birds.
"I'm glad the truth was found out."
The chief of navy, Rear Admiral Michael Noonan, has today paid his respects to Able Seaman Clark.
"Today we pay our respects to Thomas Welsby Clark and after 80 years we return him the dignity of his name."
The sinking of HMAS Sydney was the largest loss of life in the RAN, the biggest Allied warship lost with all hands during World War II, and a major blow to Australian morale.
With no survivor testimonies, the cruiser's loss has attracted speculation for decades, with many historians believing she was ambushed by the German vessel.
Just how the heavily-armoured and powerfully gunned Australian vessel was lost to an armed merchant vessel has been the subject of debate over decades.
The official Australian Government inquiry concluded that both ships were travelling at 14 knots when Kormoran, disguised as a Dutch freighter, de-camouflaged, showing her battle flag before opening fire.
In March 2008, the Australian Government announced that the wreckage of both ships had been found, approximately 112 nautical miles off Steep Point, WA. Reference
Study: Pollutant emissions in ports more than doubled during pandemic
18 Nov 2021
The pollutant emissions from the shipping sector increased significantly in major international seaports during the COVID-19 pandemic, researchers from Nanyang Technological University, Singapore (NTU Singapore) have found.
As informed, the NTU research team's computations of pollutant emissions were from July 2020 to July 2021, which was at the height of the pandemic. The findings were compared to the whole of 2019 which is taken as the baseline year with business-as-usual emissions.
The pollutants studied in the research were carbon dioxide, sulphur oxide, nitrogen oxide, particulate matter, carbon monoxide and methane.
Specifically, the NTU team calculated the fuel consumption and pollutant emissions of the ships using actual ship movement data sourced through AXSMarine, a global provider of dry, tanker and liner chartering. It provided information of the ships, including their sailing speed, time duration, coordinates, navigational status, as well as ship-specific information such as the name, type of carrier, and deadweight tonnage (DWT), which is a measure of how much weight a ship can carry.
Additional information was also obtained from the various port administration authorities where the study was done, as well as from the intelligence arm of international UK shipping services provider Clarksons, which provided ship specification information, such as the ships' designed maximum speed, engine type, and rated engine power.
The team found that emission have more than doubled (123 per cent), during the pandemic period, while they increased twofold in Los Angeles (100 per cent), almost two-thirds (65 per cent) in Long Beach, California, and over a quarter (27 per cent) in Hamburg, Germany.
The role of ports around the world in tackling climate change and reducing the impact of carbon emissions was also recognized in a report published by classification society DNV GL last year. According to the report, ports can play a pivotal role in the world's decarbonization challenge by becoming renewable energy hubs. Reference
OXAGON, world's largest floating industrial complex unveiled
18 Nov 2021
Saudi Arabia has announced the launch of OXAGON, the world's largest floating industrial complex and the world's first fully integrated port and supply chain ecosystem.
OXAGON is located in NEOM, a planned $500 billion futuristic megacity in northwestern Saudi Arabia.
With 13 per cent of world trade passing through via the nearby Suez Canal, the new complex is said to have excellent maritime transport, road, air and high-speed rail links. The envisaged port will have a capacity of 3.5 million TEU.
As explained, the establishment of OXAGON forms the next phase of NEOM's master plan and represents a 'radical' new model for future manufacturing centers, based on NEOM's strategies of redefining the way humanity lives and works in the future.
Comprising a large area in the southwest corner of NEOM, the core urban environment is centered around the integrated port and logistics hub that will house the majority of the city's anticipated residents. The octagonal design minimizes impact on the environment and provides optimal land usage, with the remainder open to preserve 95% of the natural environment. A defining feature of the city is the world's largest floating structure, which will become a center for NEOM's Blue Economy and achieve sustainable growth.
"OXAGON will be the catalyst for economic growth and diversity in NEOM and the Kingdom, further meeting our ambitions under Vision 2030," Saudi Arabia's Crown Prince Mohammed bin Salman commented.
"OXAGON will contribute to redefining the world's approach to industrial development in the future, protecting the environment while creating jobs and growth for NEOM. It will contribute to Saudi Arabia's regional trade and commerce, and support creating a new focal point for global trade flows. I am pleased to see that business and development have started on the ground and we look forward to the city's rapid expansion."
"Through OXAGON, there will be a fundamental shift in how the world views manufacturing centers," Nadhmi Al-Nasr, CEO of NEOM, said. Reference
Storm of the Century Stalls Canada's Biggest Port
18 Nov 2021
Traffic at Canada's largest port has been cut off by what local officials are calling the storm of the century, the latest snag to hit the North American supply chain.
Days of torrential rain have pelted British Columbia, triggering floods and landslides that have blocked the tracks of the nation's two major railways and washed away parts of its main east-west road artery, the Trans-Canada Highway.
It's the second time in less than five months that British Columbia — a major conduit to Asian markets and home to one of the busiest ports on the West Coast — has been paralyzed by extreme weather: wildfires and a record heat wave choked the region in the summer. This time the disruptions threaten the movement of goods ahead of the busy winter holiday season.
Flooding has halted rail services to and from the Port of Vancouver and also shut all main routes by road, the port said in a statement. It's not yet known when Canadian Pacific Railway Ltd. and Canadian National Railway Co. will be able to re-open their lines, it said. Nearly 1,000 rail cars carrying grain are idled in the Vancouver corridor, according to estimates from Ag Transport Coalition.
Port terminals rely largely on railways to deliver containers to load on ships, as well as transport imported and exported goods. "When the cycle of inbound rail cars stops, that's when congestion starts to build at the port terminals," Hemmes said.
Canadian Pacific said its track remains closed near Hope, about 150 kilometers (93 miles) east of Vancouver. Canadian National said multiple mudslides and washouts have damaged tracks and that repairs are progressing, but that outbound and inbound traffic in Vancouver is still affected. Reference
Singapore to provide at least 12000 vaccine doses for seafarers
17 Nov 2021
Singapore is making available at least 12,000 vaccine doses for international seafarers for the next phase of its crew vaccination programme.
Singapore started vaccinating non-resident seafarers its Sea Crew Vaccination (SEAVAX) Initiative in August, and the next phase of the scheme took effect from 15 November and runs through 30 June 2022.
To date more than 8,000 non-Singaporean sea crew have received at least one vaccination dose in the Republic, and 90% are fully vaccinated. These comprise 5,200 resident crew working in harbour waters, and 2,800 non-resident crew.
Under the SEAVAX initiative international seafarers can be vaccinated with one dose of Moderna either while undertaking crew change in Singapore or when their vessels call at the port. The vaccine is available as first, second and booster shots with costs fully borne by the industry.
While vaccination for international seafarers is available in the US and a growing number of European states, Asian countries have been slow to follow suit.
Singapore could provide more than 12,000 doses of vaccine if it sees demand from industry.
Singapore is ready to provide more vaccines beyond the 12,000 doses if there is further demand from the shipping lines and seafarers," said Chee Hong Tat, Singapore Senior Minister of State, Ministry of Transport.
The vaccination programme is undertaken by the Shipping Tripartite Alliance Resilience (STAR) Taskforce, an international tripartite alliance led by the Singapore Shipping Association (SSA). Reference
Philippines: Marina eyes major reforms in maritime education, training
17 Nov 2021
The Maritime Industry Authority (Marina) plans to introduce major reforms in the Philippine maritime education and training by removing the one-year On-Board Training (OBT) from the BS Marine Transportation (BSMT) and BS Marine Transportation (BSMarE) programs.
With barely seven months remaining at the helm, Marina Administrator VAdm Robert Empedrad made public his plan to adopt the scheme from his alma mater, Philippine Military Academy (PMA), which does not require an apprenticeship in completing a bachelor's degree. During an online show of Marino Filipino TV, Empedrad explained that he modeled the proposed changes in the BSMT AND BSMarE curriculum from the educational system of the nation's military academy.
Under the said scheme, Emperad explained, "Like when BSMArE and BSMT graduates start their shipboard training (instead of during the course where most of them cannot be accommodated onboard ships and therefore cannot graduate after 4 years), the principal will see the difference of competent future seafarers because they will undergo more simulator training and practical exercises during their course.
Marina can now focus on developing and building up the competence and progressive careers of the seafarers thru training to be offered by Maritime Training Institutions (MTI). We will focus on the MTIs rather than MHEIs where CHED is the final authority". STCW Office Executive Director VAdm Rene Medina, who further elaborated on what he calls the proposed enhanced curriculum standardization for BSMT and BSmarE programs explained that they will continue to be four-year courses, but instead of the present onboard training on the fourth year, students would remain in school for additional subjects and more laboratory activities and practical training using simulators.
Under the proposed setup, the student can complete the BSMT and BSMarE programs and graduate. Upon graduation, they may commence the one-year OBT under Marina's supervision. After completing the 12 months, they will be issued their Certificate of Competency (COC) by the maritime Administration.
The proposal has already been presented to the Technical Panel for Maritime Education (TPME), the body tasked to recommend to CHED en banc any curricular changes to the maritime programs. Even just a few months away from the end of his term, Empedrad, who chairs the TPME, remains confident the proposal can be implemented very soon. Reference
Leaders steer maritime industry towards green corridors in net-zero race
17 Nov 2021
More than 20 world leaders have signed a declaration to support the creation of "green shipping corridors" as the maritime industry navigates the net-zero ambitions of governments.
The Clydebank Declaration, signed at the Cop26 climate summit in Glasgow last week, will aim to establish "at least six green corridors", which are defined as zero-emission maritime routes between two or more ports, by 2025.
A mission statement by the leaders reads: "It is our aspiration to see many more corridors in operation by 2030. We will assess these goals by the middle of this decade, with a view to increasing the number of green corridors."
Signatories of the deal include Australia, Canada, Germany, Japan, Morocco, New Zealand, the UK and US. Many large exporting nations, including China and India, did not sign the pact, which could hamper cooperation on climate change along global and interconnected maritime supply chains.
Maritime transport is responsible for nearly 3% of global greenhouse gas (GHG) emissions, according to the International Maritime Organization (IMO), the UN agency responsible for regulating shipping.
The corridors would be established through partnerships with port operators and other players along the value chain to decarbonise specific shared maritime routes. The statement adds that voluntary participation by operators will play a key part in making corridors successful.
A study, published on November 10 by NGO Global Maritime Forum and backed by industry, puts forward two options as potential starting points for the pact: the Australia-Japan iron ore route and the Asia-Europe container route. The findings suggest that both routes provide sufficient scale for impact and the "necessary specificity to enable a feasible, accelerated decarbonisation roadmap for the shipping industry".
A third corridor – the Northeast Asia-US car carrier route – was also assessed. "On this route, there are significant opportunities for industry players to collaborate end-to-end across the value chain to reduce emissions, even before zero-emission fuels become available," says the report. The three case studies were put together in consultation with more than 30 companies across the value chain.
The data underpinning the declaration was analysed by University Maritime Advisory Services, which used satellite observations of vessels to understand operating patterns, in combination with models for estimating their fuel consumption, to identify which journeys might be easiest to decarbonise.
It noted, however, that the "ultimate" solution for shipping's decarbonisation is IMO policy, which it says "can ensure both widespread and global implementation of GHG reductions in shipping, but also help ensure this happens equitably". Reference
Shipping Containers Get Foldable Design Seen as Cure for Logjams
16 Nov 2021
As ports, rail yards and warehouses get clogged up with the standardized metal boxes both empty and full of goods, the stars are aligning for a product that was a hard sell before the pandemic: shipping containers that fold up accordion- or collapsible-style to as much as one-fifth their usual size. At least, that's what their backers are hoping.
Almost 27% of the 862 million crates measured in 20-foot equivalent units that pass through the world's ports this year will be empty, according to Drewry estimates. The cost to the shipping industry to get them to places where they'll be loaded is about $20 billion, Boston Consulting Group has calculated. Many will spend days or weeks taking up space in already-jammed holding areas and depots, compounding delays along supply chains.
In 2013, 4Fold's 40-foot metal boxes became the first foldable units to get certification from the Container Safety Convention and International Organization for Standardization, among others, meeting standards required by shipping lines, terminals and rail companies. More than 15 carriers and shippers navigating 60 ports worldwide are testing the Delft, Netherlands-based company's environmentally friendly containers that can be folded into a quarter of their volume, taking up less space on trucks, ships and docks.
These benefits saw Jim Hagemann Snabe, chairman of the world's largest shipping line, A.P. Moller-Maersk A/S, refer to foldable containers as the "dream of the shipping industry" last year. At the same time, consumer-goods producers including Procter & Gamble Co. are also testing the technology.
Despite sparking hope among carriers and shippers, higher upfront costs and hesitancy to turn to a new business model have kept foldable containers from becoming mainstream.
Shipping containers have remained mostly unchanged since the International Maritime Association standardized them about five decades ago. In a sector that McKinsey & Co. refers to as "deeply conservative" where "change comes only slowly," their foldable counterparts have struggled to gain momentum.
Carriers could save up to 57% in inland transportation costs by relying on foldable containers, according to Shao Hung Goh, a logistics and supply-chain lecturer at the Singapore University of Social Sciences. Despite higher purchase and annual maintenance costs, foldable units would still be a more cost-beneficial option, his research found. Reference
India to finally get maritime coordinator
15 Nov 2021
India will now finally have a national maritime security coordinator ( ) to ensure effective coordination and cohesive policy-making among the disparate central and state authorities dealing with maritime affairs from the coastline to the high seas.
The Cabinet Committee on Security has approved the post of the NMSC, who will also act as the interface between military and civilian agencies to strengthen the country's maritime security, energy and 'blue economy' needs, sources said on Saturday. A retired or serving Vice Admiral of the (equivalent to a Lt-General in the Army) is likely to be appointed to the post. The NMSC will work in the National Security Council Secretariat and report to national security adviser Ajit Doval.
The urgent need for an effective federal maritime mechanism has been repeatedly stressed over the years. The 2001 Group of Ministers' report on reforming the national security system after the Kargil conflict, for instance, underlined the need for "an apex body for management of maritime affairs for institutionalised linkages among the Navy, Coast Guard and ministries of central and state governments".
After the deadly 26/11 Mumbai terror attacks in 2008, which exposed the lack of "critical connectivity"' between intelligence agencies and security forces, the creation of a aritime security advisory board (MSAB)) with a maritime security adviser as its chief had also figured on the CCS agenda. But it could not take off due to turf wars and general politico-bureaucratic apathy.
India has a long 7,516-km coastline including island territories and a two million sq km exclusive economic zone. "Moreover, with 90% of our trade by volume and 70% by value transiting through the seas, India is also looking at securing its 'blue economy' activities in the years ahead," said an official. Reference
Bridgetown Port awarded for humanitarian effort
15 Nov 2021
The Bridgetown Port was awarded for its humanitarian efforts in the repatriation of thousands of crew members and passengers from cruise ships to their homes and the provision of port services during the early stages of the COVID-19 pandemic.
Chief Executive Officer of the Barbados Port Inc., David Jean-Marie, received the award on behalf of the staff at the Port from Minister of Maritime Affairs and the Blue Economy, Kirk Humphrey, during an awards ceremony at the Port's Cube Blue offices on Friday.
Humphrey noted that the Port and the Government of Barbados made a very big decision to ensure that the crew and passengers were returned safely to their homes at a time when the world was afraid, and "no one was touching these people".
He added that the situation caused many onboard the ships to be depressed; take their own lives, and resulted in tension on families.
However, the Minister said Barbados' assistance enabled those on the vessels to return to their homes and loved ones, and the country would now reap the benefits.
"I am very proud of the work the Port did to be able to move people, but I am equally saddened by the damage that was done to the reef," Humphrey said.
However, he stressed that it would not be fair to "go after the ships and prove them to be villains", but rather work with them and build out the island's maritime sector to offer opportunities to young people.
"My personal position is this. I feel as if Barbados positioned the ships. They asked if they could stay here and we said 'yes'. But before that, we said we wanted to help. They asked if they could be positioned in certain places and we got the places from the Coastal Zone [Management Unit], and we positioned the ships. They asked if they could go and come and we said 'yes'. A lot of what was done was done in partnership and in consultation; we did not foresee the damage. Likewise, the ships did not foresee the damage," Minister Humphrey stated.
He added that as a result of what happened, large ships will now be prevented from anchoring on the island's west coast, and have to seek permission before doing so in the traditional Carlisle Bay. Reference
Note: All above news items compiled in this digest should be considered as news in brief. For detailed news, please refer to reference link, mentioned with each item.
Share it now