Share it now
Following Stories compiled in this News Digest for the week from 04 Jul 2022 to 10 Jul 2022 in descending order:
Marine Police Sailing Expedition 2022 begins
10 Jul 2022
A Marine Police Sailing Expedition 2022 was launched by the Coastal Security Group (CSG) of Tamil Nadu police, in coordination with Royal Madras Yacht Club, on Saturday.
Director-General of Police C. Sylendra Babu and Rear Admiral S. Venkatraman, Flag Officer Commanding, Tamil Nadu and Puducherry Naval Area, flagged off the expedition.
The sailing expedition will go from Chennai to Mandapam and back, covering a distance of 500 nautical miles. The objective of the expedition is to have a safe and secure sea in the coastal areas of Tamil Nadu, create awareness among fishing community, which is the "eyes and ears" of the coastal security mechanism, and collect intelligence regarding discreet landing points if any, sources said. Reference
IMO honors future female maritime leaders
09 Jul 2022
Thirty women from maritime administrations across the globe have completed the first ever Leadership Accelerator Programme (LEAP) run by Maritime SheEO, designed to equip women with leadership skills and the confidence to progress in their careers. Following the success of the first iteration, IMO has committed to sponsoring another group of future women leaders in the second half of this year.
The programme, which ran over eight-weeks, was announced in November 2020 and launched on International Women's Day in March 2022. It was part of the IMO's Women in Maritime programme and run in collaboration with the Women's International Shipping and Trading Association (WISTA International). The participants were a mix of candidates from the eight IMO-established Women in Maritime Associations (WIMAs) and WISTA International.
A virtual graduation ceremony for participants was held on 30 June 2022.
The LEAP blended-learning course, which includes self-paced learning as well as small group coaching, is designed to enhance personal development of leadership skills through modules on building professional networks, strategic thinking, persuasive communication and more. Despite challenging schedules, course statistics show that participants completed and submitted 90% of compulsory coursework on time. Sixty per cent (1,800) of the 3,000 optional self-learning modules have already been accessed by participants.
The women participating in the course have varying degrees of maritime work experience, with careers that range from just a few months to over two decades. The networking opportunities created within the course have benefitted attendees and many of the graduates of the course have already reported career progression because of the training and support they received. Reference
NGOs: It's time to invest shipping lines' billions into climate action
09 Jul 2022
Two NGOs have demanded from the top ten container giants to invest a minimum of $95 billion of this year's mega-profits in kick-starting their own upgrade to zero-emission propulsion.
The demand has been announced in a joint statement issued by Pacific Environment and Seas at Risk on 8 July, ahead of Amazon Prime Day on 12 and 13 July.
According to NGOs, Amazon Prime Day is promising once again to increase online retail sales and with it the associated pollution from transporting millions of tons of goods on fossil-fueled mega-ships across the world's oceans.
With billions of dollars made in profits on "cheap, fossil-fueled ships", global container shipping lines must take responsibility for their environmental impacts and urgently ramp up investments in their zero-emission transition, the two NGOs stressed.
Container ships transport around 90% of all traded goods worldwide, with business booming since the COVID-19 crisis. Shipping companies have been charging higher rates as consumers demand more shipped goods as a result of the pandemic. Drewry, a maritime consultancy, estimates that cargo lines made a record-breaking $190 billion last year — more than Facebook, Google, Amazon, and Netflix combined — and are set to top it with profits of up to $200 billion in 2022.
At the same time, the industry is decades behind achieving its own climate target (a 50% emissions cut by 2050) and nowhere near phasing out emissions in line with the Paris Agreement, according to think-tank Nordic West.
Many technologies exist today to immediately bring down shipping emissions, and alternative, zero-emission fuels are emerging. The Global Maritime Forum estimates that it would take on average $70 billion to $95 billion in annual investment in zero-emission fuels and propulsion over 20 years for shipping to meet the 2050 decarbonisation trajectory of the Paris Agreement.
With more than double this amount already in their pockets for 2022, container lines must pay up and kick-off their zero-emission transition today or face an unlivable future, Pacific Environment and Seas at Risk said. Reference
Abu Dhabi Maritime Academy Rolls out Region's First Integrated Maritime Logistics Certificate
09 Jul 2022
Abu Dhabi Maritime Academy (Adma), the maritime education and training arm of AD Ports group, announced on Thursday that it has rolled out a Maritime Logistics Certificate, the region's first integrated certificate allowing trainees to work on a broad spectrum of maritime economics and shipping industry modules.
This certificate comprises four core/mandatory units, including the introduction to shipping, economics of sea transport & international trade, shipping business, and legal principles in shipping business.
These core units prepare the groundwork for the learner to take up the fifth specialisation from the following twelve specialist units: Port Agency, Liner Trade, Dry Cargo Chartering, Tanker Chartering, Port & Terminal Management, Ship Sale & Purchase, Logistics & Multi-modal Transport, Ship Operations & Management, Marine Insurance, Shipping Law, Shipping Finance, and Offshore Support Industry. Reference
UN Launches Real-Time Global Trade and GDP Monitor
08 Jul 2022
The UN's trade body has launched a new site providing real-time estimates on global trade and GDP to show the impacts of the multiple global economic shocks in real-time.
The website, launched this month by the United Nations Conference on Trade and Development (UNCTAD), provides data-based estimates, which it calls "nowcasts," to shed light on the continuing economic pressures of the war in Ukraine and the persistent strong inflationary concerns, offering timely information to help guide policy responses.
UNCTAD has long produced nowcasts on the global quarterly growth of merchandise exports, providing a timely picture of the development of global trade since the start of the COVID-19 pandemic, but the fact that they are disseminated via end-of-quarter bulletins has been limiting.
To generate the real-time estimates, UNCTAD says the latest data available and data revisions are fed into models on a weekly basis to update and revise the nowcasts and provide insight on current economic and trade conditions well before final figures are published with several months' delay.
According to UNCTAD, models behind the nowcasts are known as long short-term memory artificial neural networks (LSTM), which outperform its own previous dynamic factor model approach. Reference
Liquefaction Continues To Be THE Deadliest Risk For Bulk Ships
08 Jul 2022
Dry bulk shipowners association INTERCARGO is calling on industry partners to do more to ensure the safety of crews as improperly loaded cargo continues to cause loss of life in the sector.
Despite high levels of awareness from shipowners themselves of the dangers of improperly loaded cargo, the report shows that cargo liquefaction continues to be the greatest contributor to loss of life in the bulk sector. In fact, in the last ten years the lives of 70 seafarers were lost as a result of five bulk carrier casualties, including four carrying nickel ore and one carrying bauxite.
Liquefaction occurs due to high moisture content in mineral ore cargoes, which causes the cargoes to liquefy and shift, sometimes at a moments notice, resulting in capsizing or sinking before crews have time to react.
During this same 10-year period, the report identifies a total of 27 bulk carriers over 10,000 dwt as total losses with 92 lives lost. While liquefaction accounted for 18.5% of the total vessel casualties, it was the cause of 76.1% of the total loss of life, INTERCARGO's report shows.
The report highlights that not only were IMSBC Code requirements not being followed, especially in relation to testing and certification of cargo condition, but that there was also lack of adequate assessment and monitoring of the condition of cargoes being loaded in the cargo holds by representatives of all interests.
In response, INTERCARGO is urging all shipowners, operators, and seafarers to exercise extreme caution when accepting nickel ore, bauxite, iron ore fines, ball clay and other cargoes that have the potential to liquefy. Reference
Praise for tug crews, others in Portland Bay operations
08 Jul 2022
THE government agencies and seafarers involved in the operation to keep the bulk carrier Portland Bay from grounding south of Sydney have been acknowledged for their heroic efforts.
The bulk carrier lost power after it departed Port Kembla on 3 July and drifted towards the shore before it dropped its anchors about 1 nautical mile off the Royal National Park in the morning of Monday 4 July.
On Monday evening, the three tugs attempted to move Portland Bay safely to deep water, but the efforts stalled when a tow line parted. And on Thursday, the vessel was brought safely alongside at Port Botany.
The Australian government welcomed the safe arrival of Portland Bay into Port Botany.
Minister for infrastructure and transport Catherine King said thanks to the heroic efforts of mariners, tugboat crews and rescue crews, disaster has been averted.
Port Authority of NSW CEO Philip Holliday praised all agencies involved in the multiagency response that brought the Portland Bay safely into Port Botany Wednesday afternoon.
The crew are reported to be well and relieved to have reached the safety of the port where they will conduct further repairs. Reference
Indian Coast Guard Rescues Crew from Tanker Sinking in Arabian Sea
07 Jul 2022
The Indian Coast Guard rescued 22 crewmembers from a product tanker in the Arabian Sea. They were all safely transferred to Porbandar in northwest India in what the Coast Guard is calling a "swift rescue operation."
The product tanker Global King 1 (6,694 dwt) departed the UAE in late June transporting 6,000 tons of bitumen, a by-product of oil production. The tanker, which was built in 2007, was due to arrive in the Indian port of Karwar on July 7. Registered in Panama, the tanker was 386 feet long, with a crew consisting of 20 Indians and one each from Pakistan and Sri Lanka.
It was unclear what caused the flooding aboard the vessel, but when an airplane from the Indian Coast Guard arrived on the scene, they reported that the vessel was listing while the crew told them they were unable to control the flooding. The reconnaissance airplane dropped an inflatable life raft and the crew decided to abandon ship.
A Coast Guard patrol boat operating in the region also made its way to the scene. It was assisted by one or more helicopters including a newly commissioned domestically-built ALH Dhruv chopper. Reference
UK: New bill introduced to ensure thousands of seafarers receive fair pay
07 Jul 2022
The UK government has today (6 July 2022) introduced new legislation to make sure seafarers get paid at least equivalent to the UK National Minimum Wage.
We are closing a loophole that allowed seafarers who work on vessels that regularly serve UK ports, to be paid below an equivalent to the UK National Minimum Wage for the simple fact that the vessel operates an international service.
Following P&O Ferries' decision to dismiss 800 loyal and hardworking workers without consultation or notice, the government took immediate action to begin changing the law on seafarer pay protection.
The changes mean that thousands of seafarers regularly entering the UK will receive fairer pay, putting the UK ahead of every EU state in its pay protections.
The Seafarers' Wages Bill – introduced in the House of Lords today – enables port authorities to deny access to services calling regularly at UK ports who do not pay their workers equivalent rate to the UK National Minimum Wage (NMWe) for time spent in UK waters – closing a legal loophole which was exploited by P&O Ferries. Reference
Much needs to be done for shipping to avoid a looming labour crisis
07 Jul 2022
Seafarers were rightly acclaimed as heroes of the pandemic for making sacrifices to keep world trade moving during a global lockdown. It appears a new caring attitude is emerging among employers over how seafarers should be treated in the workplace.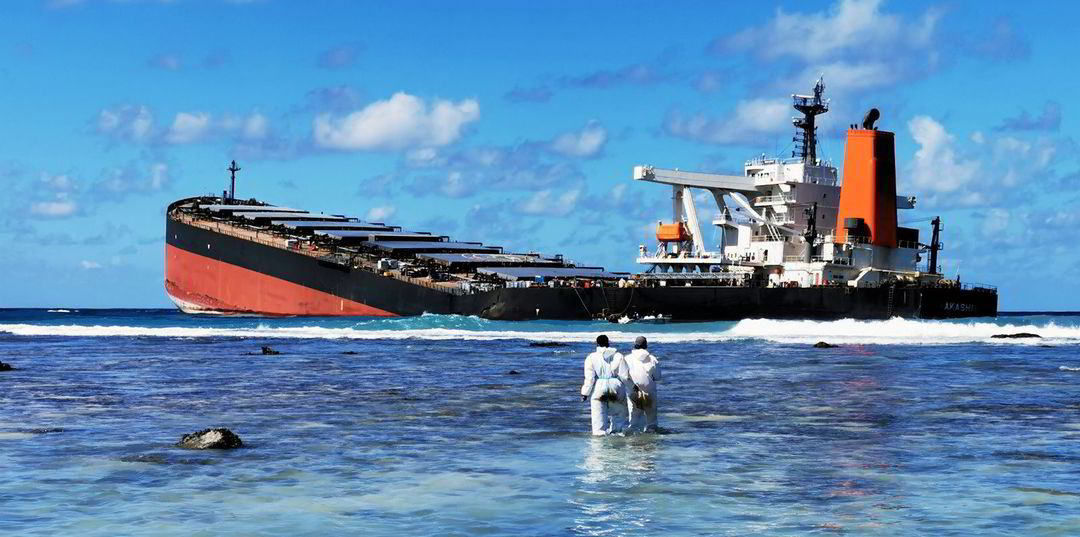 The pandemic has encouraged many owners to improve welfare provision and onboard facilities, and introduce mental health care and insurance.
But is the industry really any more sympathetic to the needs of seafarers than it was before Covid struck?
This week, Japan released the findings of its investigation into the grounding of the 203,000-dwt bulk carrier Wakashio (built 2007) off Mauritius in July 2020.
The report points out that the master's decision to sail perilously close to the coastline in search of a mobile phone connection, without a detailed map, led directly to the ship grounding, with catastrophic consequences for the environment.
According to the Japanese report, the decision was partly taken because the officers on board the ship had done it before and got away with it.
The massive pollution that devastated an environmentally sensitive region of the paradise island rightly fuelled anger against the officer's flawed decision-making.
But here is what the Japanese report does not mention about the incident.
The Wakashio grounding happened in the middle of a pandemic that would have heightened the crew's anxiety about their ability to get home and their need to communicate with family.
The report points out the satellite communication system on board did not contain a flat-rate charging system to access the internet.
It does not mention that many other managers and owners were upgrading satellite communication systems just as the pandemic was forcing crew to work beyond their contractual commitment.
At the time, adequate communications became critical for crew to contact home and find out the latest news on the spread of the pandemic across the globe.
There is also the issue of how the crew members were treated after the accident. Most of the ship's ratings — who were not connected with the disastrous decision to divert, and who did not face any charges — were nonetheless held on Mauritius for nearly a year after the accident as witnesses.
Shipowners and managers already fear that the industry is facing a severe labour shortage because potential recruits will be discouraged by the way governments refused to let seafarers cross their borders to get home during the pandemic.
That shortage has been made worse by the war between Russia and Ukraine, which are major labour supply countries. Reference
India's marine product exports hit record Rs57,586 crore in FY22
06 Jul 2022
India shipped 13,69,264 tonnes of seafood worth Rs57,586.48 crore ($7.76 billion) during 2021-22, which is an improvement of 31.71 per cent in rupee terms, 30.26 per cent in dollar terms and 19.12 per cent in terms of quantity.
During FY 2020-21, India exported 11,49,510 tonnes of seafood worth Rs43,720.98 crore ($5,956.93 million).
K N Raghavan, chairman, Marine Products Export Development Authority (MPEDA), said India managed to do all time high exports export worth $7.76 billion with volume of 13,69,264 MT of seafood, despite the challenges caused by the Covid pandemic.
Frozen shrimp remained the major export item in terms of quantity and value. Frozen shrimp, which earned Rs42,706.04 crore ($5,828.59 million), accounted for a share of 53.18 per cent in quantity and 75.11 per cent of the total dollar earnings. Shrimp exports during the period increased by 31.68 per cent in dollar value and 23.35 per cent in quantity.
USA continued to be the major importer of Indian seafood in value and volume terms with imports worth $3371.66 million, accounting for a share of 37.56 per cent in terms of dollar value. China emerged as the second largest seafood export destination from India in terms of quantity with import of 2,66,989 tonnes worth $1,175.05 million, accounting for 19.50 per cent in quantity and 15.14 per cent in dollar terms. Reference
Nigerian organisation emerges co-winner of international anti-corruption award
06 Jul 2022
A Nigerian organisation, Convention on Business Integrity (CBi), has emerged as co-winner of a prestigious international award in recognition of the impact of its anti-corruption initiative.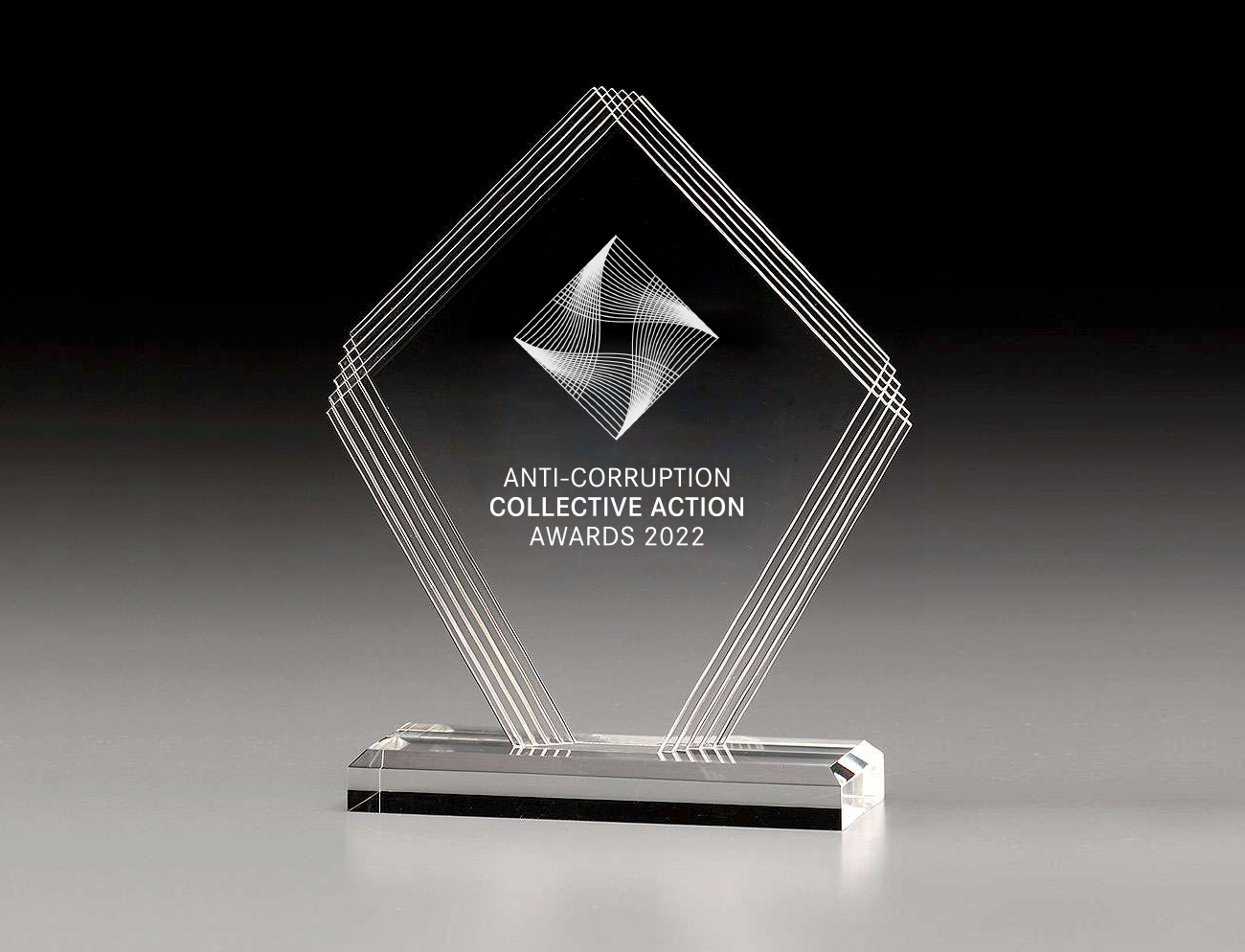 CBi along with the Maritime Anti-Corruption Network in Nigeria (MACN) won the Outstanding Achievement in Collective Action category in the Anti-Corruption Collective Action Awards 2022.
The organisers, the Basel Institute on Governance, a not-for-profit organisation headquartered in Basel, Switzerland, said in a statement that the winners earned the award through their Collective Action initiative.
Cecilia Muller-Torbarand of MACN and Soji Apamba of CBi collected the awards on behalf of their organisations at the 4th international conference.
The awards ceremony, themed, ''Celebrating inspiring and outstanding anti-corruption Collective Action initiatives', was held between June 30 and July 1, 2022, at the 4th International Conference Conference in Basel, Switzerland. Reference
New Data Reveals the 3,623 Seafarers Stuck at Sea
05 Jul 2022
As at the end of May 2022, 247 vessels remain abandoned at multiple locations around the world – along with 3,623 seafarers cast adrift, unable to return home – with some of their cases open for more than a decade.
This is according to figures collected and released by ESG focused digital maritime platform RightShip, in time for the International Day of the Seafarer (25 June). The numbers are startling – although they are in fact likely to be even higher in reality, as these figures take into account only those abandonments that have been officially recorded.
Seafarers are the lifeblood of the maritime industry and the global economy, with 90% of goods in the world moved by ships. There are around 1.6 million people working at sea – divided between approximately 770,000 officers and 870,000 crew.
Following amendments made to the Maritime Labour Convention (MLC) in 2017, RightShip began monitoring and gathering data on seafarer abandonment, looking back over two decades to build a comprehensive database mapping the incredible extent of the issue.
Information provided by the International Labour Organization (ILO) – including the vessel name, the IMO number and date of abandonment – is analysed alongside facts and figures including the Document of Compliance (DoC) company, the ship's technical manager, commercial manager, and registered owner. RightShip also makes connections with entities involved with, or with knowledge of, an abandonment which did not help alleviate or resolve the issue.
Using these official sources, RightShip is charting patterns on the nationalities of crew, locations of abandonment, vessel type and age, as well as logging the length of time taken to resolve abandonment issues, among many other data points.
The majority of seafarers known to be abandoned are from India, with 724 seafarers stranded in various locations around the world, closely followed by 368 crew from Ukraine and 318 crew from the Philippines, all renowned nations of seafarers.
The highest number of vessels left adrift is in the United Arab Emirates waters', with 26 abandoned vessels, and when the data is sorted by flag state, Panama heads the list. Vessels that are between 26 and 30 years of age see the highest number of abandonments, but surprisingly, 32 new ships sailing for fewer than five years have also been cut off. Reference
Singapore remains open to attracting global talent for maritime and shipping sectors
Singapore remains open to attracting global talent for the maritime and shipping sectors and considers it a critical part for the Republic to maintain its status as a regional hub, said Mr Chee Hong Tat, Senior Minister of State for Transport and Finance on Monday (July 4).
Speaking at the launch of Singapore-headquartered global container liner Ocean Network Express' (ONE) new green strategy department, Mr Chee said: "We are very clear that Singapore cannot be a hub port and international maritime centre without being open and connected with the world."
Since the start of the pandemic, a combination of factors has led to a general exodus of employment pass holders here, prompting businesses to ask if Singapore remains a competitive choice for global talent.
Mr Chee said: "I also want to assure you that Singapore will remain open to talent from around the world, as we firmly believe that this is critical to our success as a regional hub, especially for global businesses like shipping and maritime."
The shipping firm has also provided opportunities to local interns under the Maritime and Port Authority of Singapore's (MPA) Global Internship Award programme, while also supporting scholars under the MaritimeONE scholarship programme by the Singapore Maritime Foundation. Reference
Hydrogen-Power Fuel Cell Barge to Provide Shore Power for Ships
05 Jul 2022
A partnership of French companies plans to develop the first hydrogen-powered fuel cell barge to provide power for ships while at berth in port. The goal is to develop a green or low carbon alternative to provide cold ironing services for containerships, tankers, and cruise ships that reduce emissions and the demand placed on power grids in the ports. They estimate that they can reduce emissions by large ships by more than 80 percent during port calls.
The partners of the Elemanta H2 project signed a memorandum to design and deploy their mobile solution for powering ships in port. The power barge will be commissioned in 2025 for a 20-year operating period. They believe it will serve as a demonstrator for the opportunities to provide a low-carbon alternative to the diesel generators that currently power ships at berth.
The use of shore power is growing rapidly, especially in Europe where pending regulations focus on the air quality and emissions in the major ports. Primarily used by passenger ships and ferries, shore power is expanding with the first applications being demonstrated for tankers.
The objective is to standardize and replicate their hydrogen-powered solution, with higher power levels, in the main European ports, including future large hydrogen hub projects. They noted that the hydrogen can be produced locally, possibly for green resources such as wind power, and would also reduce the impact of the volatility of international fossil fuel markets.
With the support of Normandie Energies and the port operator HAROPA, a demonstration barge will employ a high-power hydrogen fuel cell system manufactured in France by HDF Energy. Other participants in the Elemanta H2 project include ArianeGroup, Amethyste, CETIM, and Sofresid Engineering. Sofresid Engineering will carry out the architecture and the integration of the equipment of the barge, which will be mobile to move as close as possible to the need and maximize its utilization rate. Reference
India: Coastal clean up drive flagged off
04 Jul 2022
The coastal cleanup mega drive was launched by an NGO today. The first of its kind coastal cleanliness campaign, titled Swachh Sagar, Surakshit Sagar, has been launched on 7500 km long beaches of the country, which will run from July 3 till September 17 in the Amrit Mahotsav year.
New Delhi, India has a rich maritime history of its own. The first mention of maritime activities is found in the Rigveda. In the Indian Puranas, the interrelationship of oceans, seas and rivers has been mentioned many times.
India's oceans contribute to ecological prosperity, biodiversity and economy, but the blind race for development has brought the world's ocean coast to an environmentally worrying position.
"This year, on September 17, 2022, on the 7500 km long sea coast of India, many government, religious, spiritual, voluntary organizations will run Swachh Sagar, Surakshit Sagar campaign with the participation of the local society. The main focus will be on single use polythene," said Yogini Bapat from an NGO who is part of this drive. Reference
Note: All above news items compiled in this digest should be considered as news in brief. For detailed news, please refer to reference link, mentioned with each item.
Share it now