Share it now
India's new multipurpose patrol vessel ready for action for Coast Guard
25 Dec 2022
Earlier this week the Ministry of Defence (MoD) has given its approval for 24 proposals out of which two proposals including Multipurpose Patrol Vessel and Next Generation Offshore Patrol Vessels are for the Indian Coast Guard. These vessels will greatly increase the capability of the Indian Coast Guard to conduct coastal surveillance.
Earlier this year in March the Indian Coast Guard (ICG) commissioned the M-Class multipurpose offshore patrol vessel (OPV), ICGS Saksham, she was the fifth vessel in the series of 105 M-Class vessels.
On August 26, 2016, Goa Shipyard Limited (GSL) and the MoD inked a deal for five Coast Guard Offshore Patrol Vessels (CGOPV), and within three months, manufacturing began with Prime Minister Narendra Modi cutting the steel later that year in November. The contract for the CGOPVs was awarded on August 26, 2016.
As per the contract, the Indian Coast Guard ships would be supplied with state-of-the-art machinery and computerised control systems, and the GSL will outfit these ships based on a design that was developed in-house. These OPVs will make up a substantial section of the Coast Guard Fleet and will be utilised for the purpose of defending the nation's Exclusive Economic Zone as well as its territorial waterways.
In addition, every single one of the five CGOPVs will be the most technologically advanced patrol vessel currently in use by the United States Coast Guard. The 2,400-ton vessels have gunnery simulators and quick-response boats that can be used in anti-piracy and rescue missions.
The hull has been designed to be as fuel-efficient as possible while also maximising the comfort of the crew and the ship's ability to maintain its course. Reference
The agony of endless wait for Indian sailors held in Nigeria
24 Dec 2022
It isn't unusual for seafarers to be away from their families for Christmas and other festivals. But this festive season is particularly hard for the families of 16 Indian sailors who have been under arrest in Nigeria since November, when their ship was taken into custody by authorities there.
The men are part of a 26-member crew who were onboard a cargo ship called MT Heroic Idun. The rest of the sailors are from Sri Lanka, Philippines and Poland.
The ship – which is owned by Norway's OSM Maritime Group – was initially detained by Equatorial Guinea in mid-August based on an alert from Nigeria that the crew may have stolen crude oil from its terminal.
This week, India's foreign minister S Jaishankar told parliament that according to a charge sheet filed by Nigerian authorities, the crew members have been charged with "conspiracy, evasion of lawful interception, and unlawful export of crude oil". Their case will be heard by a Nigerian court on 10 and 11 January.
After four months of anxiety, the sailors' families say they are somehow clinging onto hope. Reference
MHSS: Seafarers need extra support during holiday season
24 Dec 2022
MHSS Mental Health Support Solutions finds that the holiday season is always a challenging time for the mariners it is working with and shared a key message.
"It is the time of year when people are more likely to feel undervalued if companies don't put additional effort into supporting their crew," explains Jannik Grothues, Managing Director of MHSS.
"Other key workers such as nurses, the police or doctors may find themselves working during the festivities but they will generally be able to organise a family celebration close to the actual holiday but for many seafarers the best they can hope for is a short call to their families while they continue working many hundreds of miles away."
Mr. Grothues encourages operators to take steps to help alleviate the feelings of isolation that can come from being away from loved ones. Reference
Japan's First Large Offshore Wind Farm Starts Operations
24 Dec 2022
Japan's first large-scale offshore wind farm went into commercial service on December 22 with a second neighboring site expected to also commence operations shortly. While the projects are small in scale, and near shore, they are seen as a milestone as the country moves forward with plans for its green energy transition.
Japan has increased its goal for offshore wind energy as it looks to expand its use of renewable energy and cut its dependence on coal, which currently accounts for a third of the country's power source.
Marubeni Corporation, which is the largest investor in the Akita Offshore Wind Corporation, announced that the Noshiro Port wind farm has commenced commercial operations.
The Noshiro site consists of 20 fixed bottom 4.2 MW wind turbines. Each stands nearly 500 feet with blades that measure approximately 200 feet in length. Near by the company is also developing the Akita Port wind farm. It consists of 13 wind turbines also each rated to produce 4.2 MW of power.
Marubeni called today's start of commercial operations a major step forward for Japan's wind energy industry. Marubeni, which is one of Japan's largest trading companies with a large presence in the energy sector, reports it will "take a progressive approach" to expand its renewable energy business. Reference
Virtual reality enhances seafarer training
23 Dec 2022
IMMERSEAV Virtual Environments launched its virtual reality (VR) maritime solution in November 2022 after four years of research and development, in close collaboration with reputable shipping stakeholders.
The Cypriot company, operating under the Prevention at Sea group, has introduced methods to improve training using simulated scenarios to reduce accident risks. It blends VR technology, scientific knowledge from psychology, and uses neuroscience to profile seafarers and improve their capabilities through training sessions.
Prevention at Sea chief executive Petros Achtypis expects these solutions to minimise shipping accidents. He outlined the problem this sector is facing which needs to be addressed through technology.
Science can help the maritime industry and seafarers to improve safety behaviour in one of the most difficult professions worldwide. The University of Cyprus cognitive scientist Professor Marios Avraamides said this profession can lead to acute stress, anxiety and fatigue, which often results in more chronic conditions, such as depression.
This enables people to select for further processing information that is relevant to the task in hand and ignore the rest. In turn, selective attention prioritises information for gaining access to working memory, a capacity-limited store that is used to control behaviour, such as preparing and executing motor responses, producing verbal responses.
Some model seafarer training also includes e-learning courses and computer-based teaching, which could highlight knowledge gaps and bad practices. Reference
MOL Honors Officers and Engineers at 'MOL Presidential Awards 2022'
23 Dec 2022
Mitsui O.S.K. Lines, Ltd. (MOL; President & CEO: Takeshi Hashimoto) today announced that the company held a presentation ceremony at its headquarters on December 8 for the "MOL Presidential Award to Officers and Engineers 2022."
The awards are intended to honor the ongoing safety-related contributions of MOL Group officers and engineers and recognize their key roles, in cooperation with fellow seafarers and ship management companies, in ensuring the safe operation of vessels. The award recipients shared a commitment to the education and training of younger seafarers, have an exemplary attitude toward their onboard work, and have had years of success ensuring the safety of the MOL Group fleet.
A total of 11 award recipients and their families from India, Croatia, Poland, the Philippines, and Russia were present for the ceremony, where President & CEO Hashimoto presented them with commemorative plaques and supplementary awards. Hashimoto once again expressed his gratitude for their contributions to safe operation over the years and for their achievements in fostering the development of future generations, and expressed his gratitude to the families of the award recipients in attendance for their support and understanding, which allows the seafarers to fully concentrate on their work. Reference
How Reusable Bottles Can Reduce Marine Pollution in the Maritime Industry
23 Dec 2022
Plastic is made from carbon fuels, the process of which largely relies on processes which produce excess greenhouse gas emissions. The process of making plastic is also resource intensive – a single one-litre plastic water bottle uses more than eight litres of water to produce. As the world looks to a greener future and seeks to make better use of resources, we must address the high consumption rate of unnecessary single-use plastic including the use of single-use water bottles.
As the maritime industry transports more than 90% of all global trade, simply hitting the stop button on the sector is far from a viable option. The solution instead lies in the implementation of more environmentally sustainable processes within the day-to-day operations of the maritime industry.
When it comes to the world's major industries, attitudes towards environmental sustainability are changing. It is a known truth that the maritime industry generates millions of tonnes of trash and waste each year as a result of their day-to-day operations, which greatly contributes to marine pollution. Ditching single-use plastic for reusable water bottles and other more sustainable products could be the spark that ignites change across the sector.
To minimise marine pollution as well as allow for a safe and healthy working environment at sea, the maximum possible effort should be made by the maritime industry to reduce waste and ditch single-use plastics. Reference
India: Parliament passes anti-piracy bill to ensure maritime security
22 Dec 2022
Parliament on Wednesday passed a bill which provides for prevention of maritime piracy and stringent punishment to those convicted of such crimes.
The Rajya Sabha passed the Maritime Anti-Piracy Bill 2022 by voice vote on Wednesday. The bill was passed by the Lok Sabha on Monday.
Moving the bill for consideration and passage in the Rajya Sabha, External Affairs Minister S Jaishankar said it has provisions for the prevention of maritime piracy, will strengthen India's maritime security and give it an effective legal instrument to combat the menace.
The external affairs minister asserted that the security of "our sea lanes of communication is critical" with more than 90 per cent of India's trade taking place by sea route and more than 80 per cent of its hydro-carbon requirements being sea-borne. India, he said, is also one of the largest providers of seafarers in the world.
In the bill, the government has added provisions for death penalty and life imprisonment for those convicted of maritime piracy.
Jaishankar told the House, "We will have jurisdiction on foreign ships (which would indulge in piracy)." Reference
IMO to tighten procedures against seafarer abandonment
22 Dec 2022
New guidelines are underway to streamline efforts in assistance of abandoned seafarers, the International Maritime Organisation (IMO) said late on Tuesday.
The measures agreed in a joint working group by the IMO and the International Labour Organization (ILO) are aimed at tightening policies that already exist but seem to have been insufficiently enforced so far.
This mainly concerns provisions under the Maritime Labour Convention (MLC) obliging states to ensure that vessels flying their flag have a financial security mechanism in place to cover seafarers' repatriation and emergency needs.
The new guidelines adopted on Tuesday "encourage" states to verify "at least annually" that such mechanisms exist and are valid.
Port states are also urged to make checks, with the IMO and ILO inviting them to pay "particular attention to this financial security during their inspections of foreign ships that visit their ports".
States from where seafarers are usually recruited are also asked to take part in the enforcement, through regular checks of companies employing their nationals.
The IMO and ILO saw the need for action after the proliferation of ship abandonments in recent years. Reference
IMO adopts amendments to make Garbage Record Book mandatory for smaller vessels
22 Dec 2022
Last IMO Committee, MEPC 79, took place from 12-16 December 2022 adopting amendments to MARPOL Annex V to make the Garbage Record Book mandatory also for ships of 100 gross tonnage and above and less than 400 gross tonnage, among others issues.
This extends the requirement for mandatory garbage record books to smaller ships, which will be required to keep records of their garbage handling operations, namely discharges to a reception facility ashore or to other ships, garbage incineration, permitted discharges of garbage into the sea, and accidental or other exceptional discharged or loss of garbage into the sea.
The move supports implementation of IMO's Strategy to address marine plastic litter from ships, which sets out to the outcomes as key goals, such as reduction of marine plastic litter, reduction of shipping's contribution to marine plastic litter and improvement of the effectiveness of port reception and facilities and treatment in reducing marine plastic litter.
Actions have been agreed, to be completed by 2025, which relate to all ships, including fishing vessels. The action plan supports IMO's commitment to meeting the targets set in the UN 2030 Sustainable Development Goal 14 (SDG 14) on the oceans. Reference
Hackers Have Found a New Incentive to Target Shipping
21 Dec 2022
The biggest shipping casualties can move markets, and the hacking community has noticed.
The commercial maritime industry operates over 90,000 vessels across various segments, from merchant ships to offshore support vessels. Developments in digitization, automation and smart tech have increased the efficiency of marine operations, transforming processes that were previously conducted manually.
However, these developments have also created new cyber challenges, like outdated and unsupported software, intrusion into vessel systems and crew-related factors. In particular, malicious intrusion into vessel control and OT equipment is an inherent risk with severe implications. One of the worst-case scenarios could be that attackers could cause loss of navigational control.
A recent example of severe disruption to the maritime transportation system was the Suez Canal incident in March 2021. The incident was not a cyberattack, but it demonstrated to potential attackers how one grounding on a globally significant shipping route could have wider implications to global trade and stock markets. This unveiled a new incentive for targeting vessels.
An opportunity arose for attackers, evidenced by discussion on the dark web. The incident's global impact was vast, especially on stock markets. Delays resulted in losses. Supply chain disruptions can cause major price dislocations, which can impact prices on financial markets.
Commercial vessels are the pillars of international trade. Their critical role in the stability of markets makes them increasingly vulnerable to this novel type of attack. Reference
Kongsberg Maritime with Qii.AI to improve above and below waterline inspections
21 Dec 2022
The commercial marine industry has seen greater adoption of technology recently as the industry has looked for ways to solve a variety of issues including hiring shortages.
Some of the most valuable technological innovations have been integrations and improvements to existing tools which make formerly tedious and complex workflows much more efficient and productive. One example of this was announced earlier this year by Kongsberg Maritime and Qii.AI, whose new ScanFuse tool will utilize machine learning (ML) and artificial intelligence (AI) to more easily complete above and below the waterline inspections.
Qii.AI specializes in building software to bring together multiple types of data, including that from sonar, with AI and ML to create a single model with little-to-no human intervention.
When performing sonar inspections, there are generally two broad options to choose from: Single-beam versus multibeam sonar heads. Generally, multibeam will capture images using multiple beams, giving it a greater range and needing less time to complete a scan of an object or structure. However, while a single-beam sonar will necessitate more scans with a lower range, it will also produce a higher quality image. In its simplest form, the trade-off is low frequency (and lower resolution) with long range, and high frequency with short range.
With the new Kongsberg-Qii.AI partnership, the process of collecting data is largely the same, but deriving the value from the data is different. With the software provided by Qii.AI, that work can be done "instantaneously," And then in addition to simply putting together the mosaic image, the AI can provide insights of areas that need further inspection, and other potential issues with a structure. Reference
IMO designates the Mediterranean Sea as an emission control area
20 Dec 2022
The Mediterranean Sea has been designated as an Emission Control Area for Sulphur Oxides and particulate matter at last week's MEPC 79th session.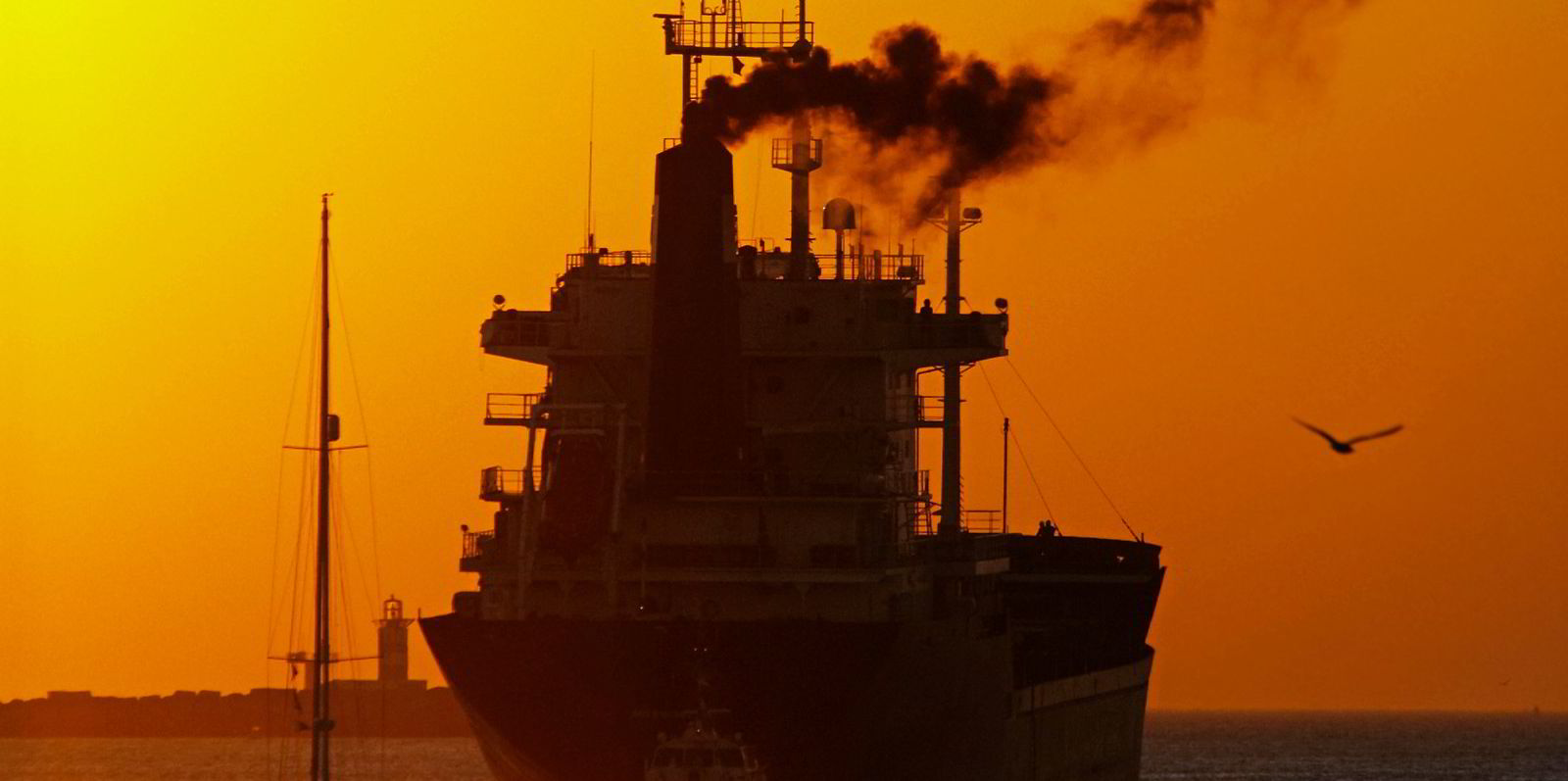 The designation means that as of 1 May 2025 ships will be required to use marine fuel with reduced sulphur content. The permissible sulphur content will fall from the current limit of 0.5% to 0.1 %.
This designation of the Mediterranean Sea as an Emission Control Area for sulphur oxides (SECA) is expected to cut emissions of these gases by almost 80%, and cut emissions of harmful fine dust (PM2.5) by almost a quarter, bringing considerable benefits for human health and the environment. The initiative was developed in the framework of the Barcelona Convention by the Mediterranean States and the EU and has been submitted jointly to the IMO. Reference
This drop should save at least 1000 premature deaths per year, and reduce new cases of child asthma by 2000 every year in the Mediterranean basin, the EU Commission said.
The amendments to MARPOL Annex VI to establish the Mediterranean Emission Control Area will enter into force on 1 May 2024.
Engine Manufacturers Get Ready for the Green Transition
20 Dec 2022
More than anyone else in the maritime world, engine OEMs have to prepare for a future without fossil fuels, and they are working hard to build diesel power systems that are future-proof and ready to make the leap.
Since the future fuel mix is not yet known for certain, one solution is in building flexibility into the product line. A ship that runs on diesel today might need to run on methanol, hydrogen or ammonia tomorrow, and a shipowner can breathe a bit easier by buying an engine that can be adapted to next-gen fuels.
Wärtsilä has taken this tack with its new Wärtsilä 25 four-stroke engine, which is designed from the outset to make the changeover. With variable valve timing, high pressure common-rail fuel injection and modular construction, the 25 is intended from the outset for simple alteration to accommodate future fuels.
Fuel injectors are among the key components that will have to change in order to adapt marine diesels to run on different fuel mixes. Fort Collins-based manufacturer Woodward works with all of the major engine OEMs to design the injectors they'll need for methanol, ammonia and (potentially) hydrogen conversion.
During the changeover from fossil fuels to green alternatives, owners will want to be able to use both, depending on fuel availability and price. There is a cost associated with this sophisticated system, but it's worth it, Reference
Suez Canal Authority inks MoU with Maritime Anti-Corruption Network
20 Dec 2022
Suez Canal Authority (SCA) and the Maritime Anti-Corruption Network (MACN) have signed a Memorandum of Understanding to provide a framework for cooperation.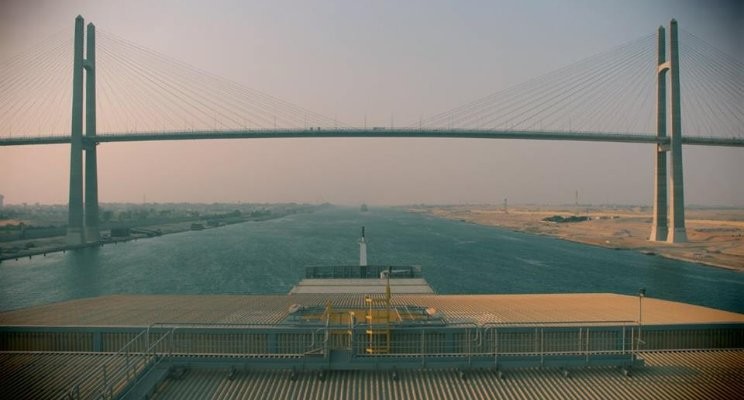 The Suez Canal is a blackspot for petty corruption involving vessels transiting the waterway and MACN has been building its engagement with SCA. The MoU aims to establish an official communication channel between the Authority and MACN.
Admiral Osama Rabie, Chairman of the Suez Canal Authority, stressed that the Authority spares no effort to work on the stability and sustainability of global supply chains to facilitate traffic in the Suez Canal amid a package of effective measures that guarantee transparency and impartiality, with the Authority's readiness to provide all capabilities and overcome all obstacles to activate cooperation with all partners and organizations working in the field of maritime transport.
Cecilia Müller Torbrand, CEO of the Maritime Anti-Corruption Network, thanked the Chairman of the Suez Canal Authority Admiral Osama Rabie, and the Authority's work team, stressing that the Suez Canal occupies a special place in the maritime community, highlighting the need for cooperation to promote effective and safe trade. Reference
India, Sri Lanka to start passenger ferry service between Puducherry and Jaffna
20 Dec 2022
Passenger ferry service is slated to commence from next month between India and Sri Lanka. The ferry service will connect the Kankesanthurai port in Jaffna district and Puducherry. Sri Lanka's Ports and Shipping minister Nimal Siripala de Silva said that the Indian government had extended consent for the service. The passenger ferry service is likely to boost the tourism sector as well as strengthen the cultural ties between the two countries.
The service is being started in view of several demands to improve connectivity. Sri Lanka's Ports and Shipping minister Nimal Siripala de Silva said that services will also be started from Southern India to Trincomalee and Colombo in Sri Lanka. The minister has asked the officials to develop infrastructure related to customs, immigration and emigration, and other facilities at the Sri Lankan ports. The vessels under the new service will carry 300 to 400 passengers on a trip that would take about three and half hours.
Ferry owners suggested that they would have to charge 60 dollars equivalent to 5,000 rupees per passenger for a single journey and that each passenger could carry up to 100 kg of luggage. Reference
IMO climate talks end without clear emissions-reduction goal
19 Dec 2022
The climate talks at the International Maritime Organization saw more countries supporting the move to decarbonize shipping by 2050, but the meeting failed to adopt a concrete target to eliminate pollution from the maritime industry.
IMO member states met in London from December 12 to 16 for the 79th session of the agency's Marine Environment Protection Committee and discussed how the shipping industry can fast track its climate mitigation efforts.
IMO, the United Nations agency that regulates global shipping, is currently revising its existing climate strategy, which aims to only halve emissions from ships by mid-century. Member states are set to meet again in July 2023 to conclude the negotiations.
Scientists and experts, however, stressed that emissions from ships must be halved by 2030 and must reach net zero by 2050 to meet the Paris Agreement's goal of keeping global warming to 1.5 degrees Celsius.
They also said that early action will save the maritime industry around $100 billion per year in costs of decarbonization, preserving this capital for shipping's green transition and support for the most vulnerable countries. Reference
India: "Will do shipbuilding for World in future…" Rajnath Singh
19 Dec 2022
Defence Minister Rajnath Singh exuded confidence that in future India will emerge as a global player in shipbuilding. Union Minister for Defence was speaking at the commissioning ceremony of INS 'Mormugao', a P15B stealth-guided missile destroyer, at the Naval Dockyard in Mumbai.
"INS Mormugao is one of the most powerful warships made in India, it will make a remarkable growth in Indian Maritime capabilities. INS Mormugao is one of the world's most technologically advanced missile carriers," Rajnath Singh said.
"The systems in INS Mormugao will be able to satisfy not just present but also future needs. It is also an example of our indigenous defence production capability," he added, underlining that in future, we will do shipbuilding for the world.
The commissioning ceremony marked the formal induction into the Navy of the second of the four 'Visakhapatnam' class destroyers, indigenously designed by the Indian Navy's in-house organisation, Warship Design Bureau and constructed by Mazagon Dock Shipbuilders Limited, Mumbai. Reference
Note: All above news items compiled in this digest should be considered as news in brief. For detailed news, please refer to reference link, mentioned with each item.
Share it now